Phil Ming Xu sentenced in WCM777 Ponzi case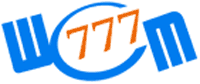 It's game over for Phil Ming Xu, with court documents uploaded to the WCM777 Receivership website sometime over the last few days revealing his sentence in the WCM777 Ponzi case.
Neither confirming or denying the SEC's allegations (which is code for "if I fight this I will lose" in Ponzi litigation), Xu has been "permanently restrained and enjoined from violating, directly or indirectly" various sections of the Securities Exchange Act.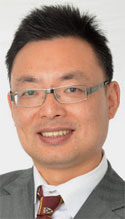 Xu (right) is barred from violating the act
(a) to employ any device, scheme, or artifice to defraud;

(b) to make any untrue statement of a material fact or to omit to state a material fact necessary in order to make the statements made, in the light of the circumstances under which they were made, not misleading; or

(c) to engage in any act, practice, or course of business which operates or would operate as a fraud or deceit upon any person.
At a later date, Xu will also be required to 'pay disgorgement of ill-gotten gains, prejudgment interest thereon, and a civil penalty.'
How much Xu will be up for hasn't yet been determined, with the judgement only stating that
the Court shall determine the amounts of the disgorgement and civil penalty upon motion of the SEC.
Xu has assented (agreed) to the judgement which, going forward, permanently bars him 'from arguing that he did not violate the federal securities laws as alleged in the Complaint' and challenging 'the validity of (his) Consent or this Judgment'.
Curiously the order is dated July 30th, but it is only now that we're seeing it. What the story is there I'm not entirely sure but I can't help but notice Xu has escaped jail time.
I'm thinking one reason behind the delay in Xu's judgement being made public and him only being required to pay a fine might lie with his ex-partner, Zhi Tiger Liu.
For his part in up and running off with $20 – $30 million in investor funds, Xu, through WCM777 filed a lawsuit against Liu.
The Receivership is currently evaluating the merit of that lawsuit, but on the SEC investigation side I'm thinking Xu might have escaped jail based on information he's been able to provide the agency.
It doesn't take much to ascertain that Xu suffered from massive illusions of grandeur with his whole "city on a hill" shtick.
Using his share of WCM777's Ponzi funds to realise his dreams, Xu it seems was basically the face of WCM777. Meanwhile Liu was actually running the technical side of the scheme from behind the shadows.
If they ever catch Liu (who I believe fled to Hong Kong or China a long time ago), he's not likely to receive the same treatment Xu has received. Let's face it, Tiger has nobody above him to sell out.
It's a situation not unlike what's going with TelexFree at the moment regarding James Merrill and Carlos Wanzeler. Except we don't know where Liu is hiding out.
That's if they catch him though… which I personally don't think is going to happen. Although the delay in Xu's sentencing being made public might indicate the parties involved didn't want Liu to know the full extent of what went down.
News of Xu's sentencing would pretty much be guaranteed to send Liu underground, if he wasn't there already. Smart enough to up and run with tens of million of dollars and leave Xu holding the bag, I don't think Liu plans on getting caught any time soon.
In that sense perhaps the SEC had cards they wished to play without Liu being aware of what was happening to Xu at the time.
Criminal charges against Xu are still a possibility, although I'd be at a loss to say which agency would charge him. Xu's consent has him acknowledge that
no promise or representation has been made by the SEC or any member, officer, employee, agent, or representative of the SEC with regard to any criminal liability that may have arisen or may arise from the facts underlying this action or immunity from any such criminal liability.
I'm thinking the SEC might still be hunting Liu down (possibly with the help of other agencies), hence the deferral of a hearing to determine the full extent of Xu's fine.
I suppose if they do formally declare him guilty of securities fraud at that point (something he's given up his right to contest), then it'd make it easier for another agency to criminally prosecute him (DOJ?).
Guess we'll have to wait and see how this ultimately plays out.
Footnote: The July 30th California District sentencing of Phil Ming Xu can be viewed over at the WCM777 Receivership's website.