WCM777 victim payouts planned for mid/late 2015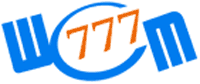 Good news for those who lost money in the WCM777 Ponzi scheme, affiliate claims could be processed and paid out as early as mid to late 2015.
But that's only the tip of the iceberg in the court-appointed Receiver's "Third Interim Report".
Reading like a movie script at times, here's what's been going on behind the scenes as the Receivership struggles to make sense of Phil Ming Xu's WCM777 Ponzi empire.
Affiliate Claims and Payouts
A common occurrence with modern online Ponzi schemes is the lack of accurate bookkeeping. As things spiral out of control, typically Ponzi admins concentrate their efforts on keeping banking channels open and fending off regulators.
WCM777 was no different, with these issues at the core of problems pertaining to affiliate claim payouts:
The information recovered to date shows there are a large number of investors (currently believed to be in excess of 100,000) located around the world.

Complicating factors for the claims process include (a) the large volume of investors located all over the world, (b) many investors did not invest directly with the Receivership Entities, (c) many investors did not 'register' with the Receivership Entities, and (d) many investors paid cash.

In the absence of a perfectly or even well run registration and original investment process, the Receiver will work with the Court and counsel to formulate a plan to most efficiently distribute available funds to as many investors as possible (both domestic and foreign).
Personally I think if you were one of the suckers who paid your upline who then offloaded points, you're shit out of luck.
That said, I do think clawbacks need to be filed against net-winners in the scheme – although the jurisdictional challenges with global scams like WCM777 are obvious.
To this end, the Receiver anticipates filing a motion seeking authority to engage a claims administrator who can efficiently disseminate claims process information to investors, maintain the database of investor contact and payment information, and, at the appropriate time, assist in the process of paying distributions.

Once investor claims have been analyzed and approved (or disapproved, as applicable), the Receiver's goal is to commence an interim distribution process during the second or third quarter of 2015.
Bottom line I think is that if there's no proof you invested in WCM777 as opposed to handing funds over to your upline, you're probably not getting any of your investment back.
That of course doesn't stop people from suing their uplines, but that itself entails its own challenges.
Recovery of Funds
A great deal of the Receiver's report details efforts towards the recovery of funds. Ming Xu's Ponzi empire was vast and involved a number of third-parties to whom stolen investor funds were forwarded to.
During the third quarter, the Receiver recovered an additional $957,000 from the sale of the Monrovia Property; $2.92 million remained in escrow pending further order of the Court.

The escrowed funds consisted of approximately $2.133 million held in the trust account of Vincent Messina's counsel, $750,000 held in the trust account of Daniel John Lazarus' counsel, and approximately $40,000 held by the Receiver relating to Governmental Impact, Inc. and James Dantona.

During the first few days of the fourth quarter, the $750,000 settlement payment was received from Daniel John Lazarus, leaving approximately $2.17 million in escrow.
Most of Ming Xu's accumulated real estate has been sold off, with the Glen Ivy Golf Course remaining property of the Receivership.
Effective May 1, 2014, the Receiver engaged CSC Golf Management ("CSC") and a golf consultant to help her improve the operations and performance of the golf courses and ultimately to improve their overall marketability and value.

The Receiver expects these efforts to come to fruition in the fourth quarter of 2014, and anticipates starting the formal sale process of this asset in the early stages of 2015.
At the time of publication over $17 million in transfers have been tracked by the Receiver. Most of this money was evidently used to launder stolen investor funds and make recovery that much more difficult.
Below you'll find specific details on the various transfers Xu made.
Diamond investment in Sierra Leone
Through PMX Jewels LTD, Xu sought to pump $1.3 million into diamond acquisition and mining operations in Sierra Leone.
WCM transferred $1,100,000 to PMX Jewels, Ltd. ("PMX Jewels") and another $200,000 to the personal account of (sic) Sierra Leone of Phillip Du Toit, the
CEO of PMX Jewels

PMX Jewels purportedly used these funds to make three separate acquisitions of diamonds and to invest in mining operations in Sierra Leone.

PMX Jewels purportedly made such purchases and investments through PMX Holdings (HK) Ltd., which is owned in part by WCM and in part by International Market Ventures Asia Limited ("IMVAL"), a Hong Kong company, which in turn is majority owned by Relief Defendants Vincent Messina and International Market Ventures.
Vincent Messina is Phil Xu's former personal lawyer.
The Receiver located the product of one of the diamond acquisitions currently held by Diamex, Inc. ("Diamex") in its offices at 580 Fifth Avenue, New York, New York ("Diamex Diamonds").

The Diamex Diamonds consist of what was originally a 39.80-carat diamond that was sawn into two pieces, weighing approximately 17.25 carats and 10.54 carats respectively, and is currently held in a secure vault and insured by Diamex pursuant to a joint stipulation pending further orders of this Court.

The Receiver is also investigating the existence of the second batch of diamonds which, based on documents previously produced by PMX Jewels' former counsel, appear to have been physically exported from Sierra Leone directly to PMX Jewels in Hong Kong.

The Receiver has not been able to confirm the whereabouts of these diamonds and notes that the Statement of Assets filed by PMX Jewels on June 12, 2014, lists as its only asset cash in an HSBC account in Hong Kong of $5,106.29.

The third batch of diamonds acquired with Receivership Entity funds was apparently the subject of a prior lawsuit initiated by PMX Jewels for breach of contract against Ruvanni, Inc. and its principals ("Ruvanni"), who had purportedly agreed to purchase the diamonds, took delivery and failed to make the agreed-upon payment.
Either through fear of being unmasked or reaching a secret agreement, this lawsuit evaporated after WCM777 was shut down.
Without any prior notification to the Receiver, other owners of PMX Jewels or this Court, PMX Jewels' former counsel stipulated to a voluntary dismissal of this lawsuit without prejudice on September 15, 2014.

Following the dismissal, the Receiver's counsel immediately contacted Ruvanni's counsel to demand a return of the diamonds or payment of the purchase price.

Ruvanni's counsel refused the demand and further claimed that Ruvanni is the victim of purported fraud perpetrated by PMX Jewels and Du Toit.

The Receiver is reviewing these allegations and will seek further orders of this Court to pursue claims against Ruvanni, if appropriate.
Not only did Ruvanni organize to purchase the diamonds, they then turned around and kept the funds they were supposed to pay PMX Jewels.
And they're the victims of fraud here? That's rich.
Here's hoping the Receivership decides to nail them to wall.
Oil and Gas in Texas and Louisiana
Looking to get into oil and gas, Xu funneled $4.3 million in stolen funds through WCMR.
The Receivership Entities' records and Xu indicated that $4.3 million was transferred to Relief Defendant WCMR.

WCMR then invested some of these funds in oil and gas leases in Texas and Louisiana and contracted with Aeon Operating Inc., located in Texas ("Aeon"), to operate the leases.

The Receiver secured the approximately $1.2 million remaining in the WCMR account upon her appointment. The remainder of the funds had apparently been used to acquire and operate the oil and gas leases.
Logically one would expect Aeon Operating Inc. to return the stolen Ponzi funds, however they evidently have different ideas.
The Receiver and her counsel have been in communication with Aeon and its counsel to gather information about the leases and operations. However, the information Aeon has produced remains incomplete.

In particular, upon the Receiver notifying Aeon that receivership estate funds would not be provided for operations pending investigation of prospective asset value, Aeon has provided minimal additional information which has been requested by the Receiver; particularly documentation is lacking on the revenue side of the operations and/or investments.
Nothing suss…
As such, the Receiver has engaged a seasoned oil and gas professional to help investigate and evaluate WCMR's interests with the goal of maximizing the recovery therefrom. In the meantime, no further funding has been provided.
Aeon Operating Inc. seem awfully coy about their business operations upon learning they wouldn't be receiving any more funds from WCM777. One hopes the "seasoned oil and gas professional" will be able to shed some more light on the matter.
Vincent J. Messina and International Market Ventures
Records indicate that Messina had previously been caught out telling porky pies about the $5 million Ming Xu sent him.
He's since fought US regulators and the Receiver tooth and nail to keep the stolen funds. Here's the outcome:
On October 15, 2014, the Commission and Messina each filed marked up copies of the opposing side's post-hearing proposed findings of fact and conclusions of law.

On November 14, 2014, the Court issued its Post-Hearing Findings of Fact and Conclusions of Law as to Vincent J. Messina and International Market Ventures.

The Court concluded that Messina does not have a legitimate claim to the $5 million he received from ToPacific, Inc. and IMV does not have a legitimate claim to the $941,505 it received from Messina.
Denied.
Messina will now have to return the $5 million Xu transferred to him.
Robert Sensi
Robert Sensi was basically hired to make Phil Ming Xu's Ponzi problems go away.
For his services Sensi was paid $385,000. After pulling the "I'm too sick to defend myself" routine, Sensi's chances of retaining the stolen investor funds are looking increasingly thin.
During the 60 days preceding the Receiver's appointment, Robert Sensi received $385,000 from the Receivership Entities for purported consulting services.

Through her counsel, the Receiver contacted Sensi about the transfers in April 2014. Sensi promptly engaged counsel, a former Assistant United States Attorney, to represent him.

Sensi, through his counsel, claimed he was hired by the Receivership Entities to help handle complaints about the Ponzi scheme from authorities in Peru, Taiwan, and Dubai.

Sensi claims he used to work for the Central Intelligence Agency and therefore had contacts in these locations.

Through her counsel, the Receiver contacted counsel for Defendant Ming Xu. Through counsel, Xu stated Sensi knew the Receivership Entities were operating a Ponzi scheme and was asked to help handle complaints received from foreign authorities.

The e-mail correspondences between Xu and Sensi confirm Sensi was well aware that the Receivership Entities were accused of running a Ponzi scheme.

In mid-February, an e-mail from Sensi presents an "On-Going Business Plan" after the Ponzi scheme allegations.

The Receiver issued a subpoena to Sensi, through his counsel, requiring Sensi to produce documents. On May 20, 2014, Sensi produced some documents,
including some e-mail communications and bank statements.

Sensi did not produce any agreement showing he was hired to perform services or any invoices for services actually performed.

Sensi claimed his agreement with WCM was oral and no invoices were sent. Sensi also claimed some of the funds he received were reimbursements for travel expenses.

Accordingly, the Receiver demanded that Sensi produce receipts reflecting the expenses he incurred.

Sensi's counsel then reported Sensi was going through serious medical issues and was unable to produce documents or defend himself in the event of a lawsuit.

The Receiver waited several weeks until Sensi's counsel reported Sensi had recovered from his medical issues.

Since that time, however, Sensi still has not produced evidence of the expenses he claims he incurred, or additional bank documentation to support:

(a) numerous transfers made to other bank accounts and/or

(b) checks written on the account into which the ToPacific and WCM funds were wired.

The Receiver demanded Sensi return the funds and offered to settle the receivership estate's claims for $335,000, subject to Court approval.

Sensi rejected the offer.

Accordingly, on October 31, 2014, the Receiver filed a motion seeking authority to proceed with an action against Sensi to recover the full $385,000. The Court granted the motion on November 20, 2014.
For his efforts in wasting everybody's time and trying to keep his Ponzi riches, Sensi's about to get bent over.
And if the SEC are pondering filing cases against WCM777 insiders, Sensi sounds like a good place to start.
Zhi "Tiger" Liu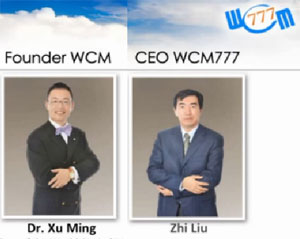 Zhi Liu was Xu's right-hand man, or Xu was Liu's right-hand man… depending on who you ask.
In a nutshell, Xu was the face of WCM777 and ran around waving his giant Jesus sword at public events.
Liu lurked in the shadows, remitting funds to Xu to invest and basically overseeing the day-to-day operations of the scheme. He was the money guy.
Shortly before WCM777 was shut down, Liu purportedly withdrew his Ponzi savings and did a runner.
Word on the grapevine is that he ran off to China with $30 million USD. He hasn't been seen or heard from in public since.
Prior to the Receiver's appointment, WCM777 filed a lawsuit against Zhi Liu aka Tiger Liu ("Tiger").

The Complaint alleges that Tiger, the CEO of WCM777 Ltd., breached his fiduciary duty to and defrauded WCM. The Complaint describes WCM's business as internet cloud services with a membership referral model.

Under that model, which was allegedly developed by Tiger, members activate the cloud product through the purchase of e-wallet points.

Members can earn additional e-wallet points by referring other members. E-wallet points may be used for prize rewards and cash incentives.

According to the Complaint, a secondary market developed where e-wallet points were sold for cash, which Tiger took advantage of to implement his own fraudulent scheme involving the sale of $20 million in e-wallet points.

The Complaint alleges six causes of action: 1) Breach of Fiduciary Duty; 2) Conversion; 3) Unjust Enrichment; 4) Fraud by Concealment; 5) Violations of Business & Professions Code section 17200; and 6) Constructive Trust.

The case is presently at issue and a trial setting conference is set for November 19, 2014.

The Receiver is investigating the transfers to and from the Receivership Entities and Tiger as part of the Receiver forensic accounting.

The Receiver will make a determination whether to dismiss the action or perhaps amend the Complaint upon the conclusion of the forensic accounting.
I've never been sure what to make of Xu's lawsuit against Liu. And I suppose I won't until it's resolved either way.
What's interesting about the case though is not so much the lawsuit itself, but whether or not Liu will make an appearance (either personally or via an attorney) to defend himself. This might shed some light on Liu's current whereabouts and status.
Details regarding the November 19th trial setting conference have yet to emerge.
Stephen J. Huntsman, Jonathan Pollon and BBPride LLC
Stephen J. Huntsman was a familiar face at WCM777 promotional events. Huntsman was basically the token white guy WCM777 put on display to attract US investors who might otherwise be weary of all the Asian'ness going on.
Huntsman would flank Xu at public WCM777 events and smile for the cameras.
Approximately $203,500 was transferred to Jonathan Pollon, his company BBPride, LLC ("BBPride"), and Stephen J. Huntsman for the purpose of purchasing
"Alluvial Gold Dore Nuggets" from sources in Kenya.

The funds were transferred pursuant to two loans made by WCM.

The first promissory note, dated September 12, 2013, is for the amount of $200,000 and was executed by Mr. Pollon, on behalf of himself and BBPride, and Mr. Huntsman.

The second note, in the amount of $3,500, is dated October 10, 2013, and was executed by Mr. Pollon in his personal capacity. Both notes matured by their terms on December 11, 2013.

The Receiver issued subpoenas to both Mr. Pollon and Mr. Huntsman. Records indicate the project failed because the purported gold sellers from Kenya were operating a scam and absconded with the funds.

Mr. Pollon and Mr. Huntsman do not dispute the validity of the loans, nor do they contest the Receiver's right to recover the funds, which are now past due.

They claim, however, that from the $200,000 loan, only $193,000 was disbursed to them. Thus, Mr. Pollon and Mr. Huntsman contend they are only responsible for repayment of $196,500 in the aggregate.

They have indicated a willingness to repay the loans, but claim they are unable to make payment in full given their current financial situation.

Accordingly, the Receiver originally made a proposal for Mr. Pollon and Mr. Huntsman to repay the reduced amount of $196,500 over a period of thirty-six (36) months provided they sign a confession of judgment which the Receiver would agree not to file with the court as long as the payments are timely made.

After several discussions through respective counsel, Mr. Pollon has proposed to repay $125,000 (a $71,500 discount from the amount Mr. Pollon purports was actually funded) on or before February 15, 2015.

The Receiver believes this is the best opportunity for recovery of these funds, thus is in the best interest of the receivership estate and is currently working to document this arrangement for Court approval.
You kind of get the impression that Pollon and Huntsman approached Xu one day with an email they received from a Nigerian Kenyan prince about a great gold investment opportunity…
Scammers getting scammed, priceless.
Governmental Impact and James Dantona
This one's brief, with litigation against Governmental Impact continuing.
On August 19, 2014, the Receiver filed her motion for authority to pursue claims against Governmental Impact, Inc. ("GII"), James Dantona, Zayda Aberin, and ZHB International Corp. Dkt. No. 131. The motion was granted on September 22, 2014.

The Receiver filed her complaint on September 26, 2014.

GII and Dantona filed answers on October 20, 2014. On November 4, 2014, the parties filed a Joint Rule 26(f) Report.
For some background on Governmental Impact and Dantona, we turn to Patrick Pretty:
James Dantona is listed on the contract as the president of GII. Under the contract terms, either party could terminate the agreement with 30 days' notice and no refunds would be given Xu by GII.

"DPMX shall not be entitled to any refund for any reason," the document allegedly specified. Given the nature of the allegations against Xu and WCM777, such an agreement could have deepened the Ponzi.

Filings by Freitag suggest Xu, through the 2014 GII contract, was seeking to buy access to American politicians.
Asia Wallet and Marcus Almeida
This is probably something Tiger Liu was more involved in than Xu, but AsiaWallet was WCM777's shell processor of choice.
Things fell apart when payments to investors began to dry up…
Xu claimed that WCM owns 50% of a payment processor called AsiaWallet or EuroWallet or e-wallet ("AsiaWallet").

A Share Purchase Agreement located in the Receivership Entities' records indicates that AsiaWallet owed WCM $4 million and that WCM agreed to forgive the debt and contribute another $760,000 to AsiaWallet in order to acquire 50% of AsiaWallet's stock.

The Receiver issued a subpoena to AsiaWallet and its principal, Marcus Almeida. Almeida, who resides in Miami and does not speak English, advised through his employees and his attorney that AsiaWallet created a customized payment platform for WCM called Kingdom Pay.

AsiaWallet processed payments to WCM from investors via the Kingdom Pay platform.

AsiaWallet also purchased "Kingdom Points" (points sold to investors in the WCM777 scheme) and resold them to investors.

Almeida stated the $4 million owed to WCM reflected in the Share Purchase Agreement was only points, i.e., AsiaWallet had received $4 million worth of Kingdom Points, not $4 million in cash.

Almeida also claims AsiaWallet had "enormous logistical and technological difficulties" in dealing with WCM and also became aware WCM was not making promised distributions to investors, so Almeida unilaterally terminated the Share Purchase Agreement and transferred control of the Kingdom Pay platform to WCM.

The Receiver continues to gather and analyze documents relating to transfers to and from AsiaWallet and the sale of Kingdom Points by AsiaWallet.

The Receiver recently obtained records from Bank of America and Blackstone Merchant Services, a payment processor used by AsiaWallet, and will be reviewing same in the near term.
I suspect a clearer picture of what went down will form once those records are sufficiently analyzed.
Sue Wang (Mana Fashion, JJ Sparkles and Yuanhao)
While his investors were having a hard time recovering funds from the scheme, Xu was busy taking care of his sister.
Through investment in Mana Fashion, JJ Sparkles and Yuanhao, Xu indulged his sister's business ambitions.
ToPacific made a series of transfers totaling approximately $2,000,000 to MaNa Fashion, Inc. ("MaNa Fashion"), JJ Sparkles, Inc. ("JJ Sparkles") and Yuanhao, Inc. ("Yuanhao").

The transfers each occurred on or around February 28, 2014, with $1,000,000 going to MaNa Fashion and JJ Sparkles and Yuanhao each receiving $500,000.

The Receiver discovered these entities are interrelated as their public registrations with the California Secretary of State lists Sue Wang (who is also named as the salesperson from MaNa Fashion) as agent for service of process for both MaNa Fashion and JJ Sparkles, and Yuanhao's registered business address matches that of JJ Sparkles.

The Receiver also learned that Sue Wang is Defendant Ming Xu's sister, although Ming Xu did not disclose this when the Receiver initially
inquired about the transfers to these entities.
Yes you're reading that right. Xu initially failed to disclose he was laundering funds through relatives… but that's all cleared up now.
The $1,000,000 transfer to MaNa Fashion was for the purchase of certain jeans, shorts, pants, and leggings ("Garments").

In early October, the Receiver's counsel was contacted by counsel for Sue Wang regarding the Garments. The Receiver inspected the Garments, which fill two 10′ by 20′ storage sheds.

The Receiver quickly determined that a bulk sale of the Garments prior to the holiday season would maximize the sale price.

On November 5, 2014, the Receiver sought authority to sell the Garments via ex parte application.

The application was granted on November 6, 2014.

The Receiver has reached an agreement to sell the Garments for $295,000. Thus far, a partial payment of approximately $245,000 has been received.

The Garments will be delivered to the buyer when the remaining $50,000 is received.
Unfortunately, like everyone else Xu laundered money through, his sister seems to believe she's entitled to keep the stolen Ponzi funds he paid her.
The Receiver continues to investigate and pursue recovery of the remaining amounts transferred to MaNa Fashion, JJ Sparkles, and Yuanhao.

Sue Wang has not been responsive to the Receiver's requests for documentation as to these transfers.

Accordingly, the Receiver plans to seek Court authority to pursue claims against Sue Wang and the entities.
Yeah… so that's probably not going to end up going her way.
East of Byzantium II/Passing Lane Productions
Details are sketchy but this appears to be some kind of religious movie production that Xu funneled $155,000 through.
The Receivership Entities' records contained an Investor Documentary Financing Agreement dated December 16, 2013 ("Financing Agreement") pursuant
to which WCM entered into an agreement with Passing Lane Productions, LLC, Journey Pictures, LLC and East of Byzantium II, LLC (together, "Production Companies") to finance the production of a documentary film entitled "East of Byzantium: War Gods and Warrior Saints."

Pursuant to the Financing Agreement, WCM provided $155,000 for the production while the Production Companies would handle the organization, production, marketing and ultimate distribution of the film.

In exchange, WCM received rights to profits made from the documentary, following payment of production fees and expenses, up to 120% of its initial investment, as well as a right to share in the remaining profits after other investors are similarly repaid for their contributions.

The Receiver issued subpoenas to the Production Companies for records and information pertaining to the Financing Agreement and production.

The records produced show that WCM transferred $155,000 to the Production Companies on or about March 4, 2014, and that significant development expenses had already been paid, including a significant portion of the funds transferred by WCM.

Following a series of calls with the Production Companies' representative and their counsel, the Receiver and her counsel negotiated an amendment to the Financing Agreement which added the Receiver as an authorized signatory to the production bank account.

The Receiver also filed a UCC-1 financing statement with the California Secretary of State in order to secure the Receivership Entities' rights and interests in the documentary as collateral for the investment.

As of November 2014, the Executive Producer reports they have strong interest from several well-known networks and studios and plan to sell the project by years' end.

The Receiver will continue to monitor the production and distribution of the film.
I suppose if "East of Byzantium: War Gods and Warrior Saints" does well at the box-office… more money for WCM777 affiliate claims. Yay?
Manna Source
In the dying days of WCM777, there was constant rumblings about Xu opening up a new MLM company called Manna Source.
Manna Source never eventuated, but Xu did manage to funnel $650,000 into the plan.
The Receiver has identified nearly $650,000 of payments made to five (5) different vendors for various products Defendant Xu was attempting to amass as a part of the nearly-launched Manna Source International scheme.

The Receiver has located the manufacturers of the products and is researching whether there is any prospective sale of these products in their various stages of completion.

The Receiver is currently working to sell one of the nearly-completed products, which accounted for over half of the $650,000 worth of transfers.

It is not clear whether this sale will be successful, but the Receiver will continue to follow up with the prospective buyer contact in the near term.
I wonder how the Receivership plans on liquidating $650,000 worth of MLM products… eBay?
Conclusion
Like I said at the beginning of this article, the Receivership's efforts to recover stolen Ponzi funds is complicated. I certainly don't envy them (putting together this article with all the different players was headache enough).
All said and done though, funds look set to be returned sometime next year. Nobody is going to be made whole but that's par for the course in Ponzi fund recovery (no pun intended).
In addition to all the "pay me and I'll give you WCM777 Ponzi points" crap that was going on, there's also the issue of a large amount of WCM777 investor funds being laundered off to China (Hong Kong).
To date, HSBC Hong Kong has not recognized the Court's TRO or PI Order.

Because very large sums went into the HSBC Hong Kong accounts, the Receiver plans to engage Hong Kong counsel to domesticate the PI Order and demand the production of account records from HSBC Hong Kong.

The Receiver will then report to the Court and advise on potential assets located in Hong Kong (or elsewhere) and proposed measures to repatriate these assets.
I'm not sure what fruit might be borne of the Receivership's efforts yet, but this perfectly highlights the risk of engaging any MLM company that stashes funds offshore.
If the company is operating in the US, there's simply no need for it. The only time an MLM company engages banking channels in somewhere like China is when they're operating a business model they shouldn't be.
Now, investors who only saw dollar signs and failed to perform adequate due-diligence wind up paying for it.
Think about the next you send off payments to the latest opportunity who refuse to tell you exactly where they are stashing your money.
As for where to from here, Phil Ming Xu was recently sentenced in the SEC's case against him.
As part of the sentencing, Xu will have to ''pay disgorgement of ill-gotten gains, prejudgment interest thereon, and a civil penalty.'
Publicly Xu has also agreed to being barred
from arguing that he did not violate the federal securities laws as alleged in the Complaint' and challenging 'the validity of (his) Consent or this Judgment'.
Privately though it seems Xu feels differently about his sentencing.
An update message on the Kingdom Cards website currently states:

UPDATING…

NO USA RSIDENTS (sic) ARE ALLOWED TO JOIN KINGDOM CARDS.

Kingdom Holding shares the vision of Phil Ming Xu, "United by love, build a city upon a hill" but Phil Ming Xu is not shareholder or management team of Kingdom.cards.

We are traditional customer loyalty platform, not MLM.

We used to invest in WCM777 and Phil Ming Xu but he was set up and victimized. But we will carry on his vision to build a collaborative community and economy.
"Set up and victimized"? That sounds vastly different to "violating federal securities laws".
Of note is the claim that 'Phil Ming Xu is not shareholder or management team of Kingdom.cards'.
Footer text from emails Ming Xu has recently been sending out suggest otherwise:

"Founder" would certainly suggest a deep-level of involvement.
What Kingdom.Cards ultimately turns out remains to be seen, but from the sounds of it it's going to go the MLM cashback route that was all the rage a few months ago.
Yeah I know they state they aren't MLM, but Ming Xu also asserted WCM777 wasn't a Ponzi scheme either.
The prohibition of US residents from joining (*wink wink, nudge nudge*) and promise to "carry on" Xu's WCM777 vision, certainly don't inspire confidence pertaining to Kingdom Cards' legitimacy.
Meanwhile whether or not the WCM777 Receivership (and SEC) are aware Xu is professing he was set up is unclear. Ditto the full extent of Xu's involvement in and plans for Kingdom Cards.
Stay tuned…