uFun Club failed to pay taxes in Thailand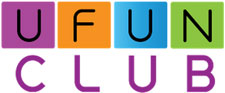 Everyone has to pay taxes… even Ponzi schemes.
Yet despite telling their investors they were setting aside funds to do so, turns out uFun Club failed to pay a cent to Thailand's Revenue Department.
Based on information they've thus far uncovered, Thai police estimate uFun Club's Thai operations took in around $30 million USD.
Mr Prasong Poonthanet, director-general of Revenue Department, said Wednesday that police and revenue officials had tracked the money trail of Ufun Store Company and found out irregularities in its accounting book which showed earnings of over a billion baht but no taxes paid.

He said the company's claim that it had set aside some of the earnings to pay taxes was just a hoax to convince its investors to believe that the company was operating a legitimate business.
Investor claims in Thailand meanwhile continue to rise, with the latest figures revealing 600 victims have come forward with claims totaling $4.6 million USD.
Around $24 million USD of uFun Club's assets have thus far been recovered.
Stay tuned…
Update 7th May 2015 – More details of uFun Club's tax evasion money laundering practices have emerged overnight:
Revenue Department chief Prasong Pulthanes said investigation had found that UFUN, established since late 2013, claimed to have no income and hence did not pay any tax despite large amounts of money wired to its accounts that year on several occasions.

UFUN claimed the transfers were related to loans for business investment, though no documents indicated investment plans, he said.

Also, the money was forwarded to individuals, whose details will be checked by authorities for links to UFUN.
Those individuals? They're the same people you see in all the uFun Club promotional photos.
Company management, top investors and the like. People who didn't care they were ripping others off, and were only interested in holding onto their gravy-train seat for as long as possible.
Looking forward,
Of the 14 people on police's wanted list, eight have been arrested, including Chotipat Wutthihpanpokin. Assistant national police chief Pol Lt-General Suwira Songmetta said an arrest warrant would soon be issued for the 15th suspect.

An informed source said police has invited police liaison officers from the Malaysian and Australian embassies to a meeting tomorrow morning to exchange information on the UFUN network, which reportedly expanded to different countries.
Will the meeting finally spur Malaysian authorities into action?
Stay tuned…