Nazifuddin "doesn't know" if Sagajuta executives are in uFun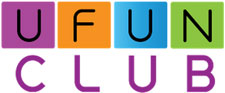 The controversy surrounding Mohd Nazifuddin and uFun Club continues to get stranger, with the latest seeing the Prime Ministers son muddle dates and attempt to divert attention onto Sagajuta management.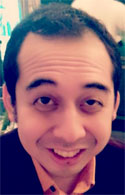 Speaking in what appears to be an exclusive interview with The Malaysian Reserve, Nazifuddin (right) finally acknowledged his presence at the uFun Club sponsored Miss Wilayah Kebaya beauty pageant.
Nazifuddin said he was invited by a mutual friend, Datuk Warren Eu, to attend a uFun event in 2012.

"The event was a kebaya beauty contest. I had no idea uFun was a Ponzi scheme!" he said.
Not only was the event actually held in October of 2013, but Nazifuddin's new claims conflict with statements he'd previously made.
Last week Nazifuddin claimed to have only first learned about uFun Club after he was invited to the signing agreement with Bina Puri, held the following month in November.
Nazifuddin also claimed to have never met several uFun Club executives, who attended the Miss Wilayah Kebaya pageant he attended.
Furthermore Nazifuddin's "mutual friend", Warren Eu, is a Founder of uFun Club. As a guest of Eu, Nazifuddin was seated at the uFun Club VIP table with several uFun Club executives.
Probably realizing he's only digging himself into a deeper hole with conflicting explanations, Nazifuddin now appears to be attempting to divert attention onto Sagajuta's Managing Director, Raymond Chan.
Nazifuddin said he resigned from the group on May 21, 2012, after the company seemingly diverted its interest from property development to "playing around" with shares (read: getting into bed with Ponzi schemes), and maintains he has no knowledge of uFun's activities.

"I don't know if Datuk Raymond Tan is involved in uFun", he said.
That Raymond Chan is also likely neck-deep in uFun Club's Ponzi fraud is a given, but that doesn't excuse Nazifuddin's own connection to the $1.17 billion dollar fraud.
Furthermore Nazifuddin might have resigned from Sagajuta management, but he remains to this day a major shareholder in the firm.
Nazifuddin, through personal shares and those owned to another company he holds shares in, is tied to more shares in Sagajuta than the rest of the company's shareholders combined.
But uh, Nazifuddin doesn't know what Sagajuta management are up to, has no idea about the Ponzi scheme "investing in" the firm… but conveniently is getting invited to uFun Club galas on the side where he's seated with and chatting merrily to uFun Club executives?
Exactly how stupid does Nazifuddin think everybody is?
And why didn't the Malaysian Reserve press Nazifuddin over his Sagajuta shares?
That Nazifuddin is a major shareholder in the construction firm and likely profited from uFun Club investment, is not mentioned once in the article.
Instead Nazifuddin constructs a paranoid narrative in which he is the victim.
I'm trying to find out who got these people from Thailand todo this video about me, and then accused me, and then converted it into mobile format, and then spread it around Malaysia.

What is the intention of dragging me into it?
Evidently Nazifuddin would prefer his shareholder status in Sagajuta kept quiet. And rather than explain the shares and how he obviously knew what Sagajuta was up to, is upset that whatever political clout is keeping it from being widely reported and further investigated in Malaysia, has not extended over into other countries.
The allegations come at the wrong time for the Najib family.

Nazifuddin's father, Datuk Seri Mohd Najib Razak, is batting negative perceptions surrounding the nation's economy and his capacity as head of the nation and finance minister.
Keep chasing those video phantoms Nazifuddin, we'll still be here waiting for an adequate explanation when you're done.