Uforia Science and MaVie announce One You merger
Uforia Science and MaVie have announced a merger.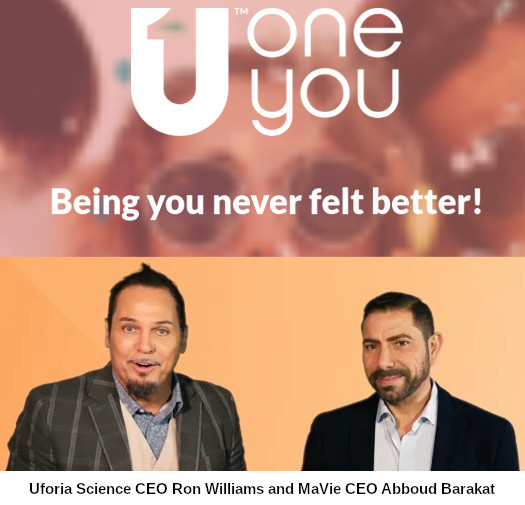 Over the next ninety days the two brands will be dropped to create a new company, One You.
Uforia Science launched in late 2018, itself a reboot of Foru International.
MaVie also launched in 2018. The company was sued shortly after launch by WorldVentures.
The lawsuit had been hanging over MaVie's head until just recently. Last December WorldVentures and MaVie entered into a confidential settlement.
At the time of publication MaVie's website has an Alexa rank of 1.1 million. This suggests WorldVenture's lawsuit might have stifled growth.
Uforia Science is sitting on a much more respectable 580,000 ranking. That said neither ranking is spectacular.
Financial details of the One You merger have not been made public. If I had to guess though, MaVie has been folded into LaCore Enterprises, Uforia Science's owner.
On the management side of things One You will be headed up by Uforia Science CEO Ron Williams.
MaVie's former owner and CEO Abboud Barakat will serve as One You's Chairman.
Speaking to the merger, in a February 29th press-release Barakat stated
We feel strongly that joining forces will allow us to realize our strategic goals as we aspire to be the next billion-dollar company.

This goal will be realized through our unique customized-DNA products backed by unrivaled, world class science.

In addition, One You offers training led by industry expert Eric Worre and logistics expertise backed by LaCore Enterprises.
Ron Williams equated the merger to "1+1=10".
As at the time of publication a One You website has been set up, but currently it's just a press-release placeholder.
Pending One You's launch in August 2020, we'll have a published review for you.
Update 16th June 2020 – Following the announcement that MaVie has been acquired by Ariix, the One You DNA merger appears to have been abandoned.