WorldVentures & MaVie settle, trial cancelled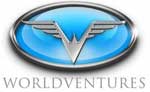 As per a November 25th case docket entry, the WorldVentures v. MaVie lawsuit has been settled.
As is typical of MLM lawsuits, details of the settlement have not been made public.
WorldVentures sued MaVie and Advanced Wellness Solutions back in June 2018.
The company's lawsuit alleged unfair competition, owing to a breach of its confidentiality agreement with Advanced Wellness Solutions.
Advanced Wellness Solutions supplied both MaVie and Ariix with nutritional supplements. As a result, Ariix was caught in the cross-fire.
WorldVentures also went after several defecting MaVie affiliates.
MaVie claimed the lawsuit was being misrepresented to bully WorldVentures' former affiliates into submission.
In December 2018 Ariix filed a counterclaim against WorldVentures. In the claim it was alleged WorldVentures as a business was in a "severe downward spiral".
In May 2019 several former WorldVentures affiliates settled with the company. This lead onto the corporate settlements reached between the companies.
In light of the settlements the scheduled December 2nd trial cancelled.
As far as I know the matter has now been resolved between all parties, namely WorldVentures, MaVie and Ariix.