South Africa demands $7.2 mill from Swiss TVI Express haul

In 2011, back when South Africa actually regulated MLM fraud, the Reserve Bank declared TVI Express was a pyramid scheme.
TVI Express promoters responded by declaring anyone against the company was 'against black people becoming wealthy'.
TVI Express collapsed nationally a year later in 2012. Authorities pegged South African losses at around $254 million.
Investigations led to the arrest of no less than twenty-five promoters, however asset recovery was limited.
Then South African authorities learned of a $36 million plea deal between Switzerland and TVI Express founder, Tarun Trikha.
Alleged TVI mastermind Tarun Trikha turned $36 million (R561 million) over to the Swiss in 2016, reportedly as part of a plea deal the Indian national made with the Bern government.

The Swiss released $4 million (R62 million) to Trikha as part of the deal, and ultimately $20 million (R312 million) was seized by the state. It is unclear what happened to the balance.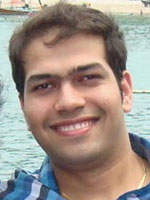 Trikha (right), an Indian national, dicked back off to India and continued to scam people through various MLM crypto schemes.
Citing $7.3 million in traceable losses, South African authorities have petitioned the Swedish government to turn over seized TVI Express funds.
Authorities claim funds seized by the Swiss government, are able to be traced back to accounts belonging to South African victims.
The Swedish government however is having none of it.
Kruger said he appointed a Swiss law firm to act on his behalf and met several high-ranking officials in Bern, but nothing has come of it.

Swiss officials initially agreed that some of the money should be returned to South Africa, Kruger stated, but they backtracked and questioned his authority.

They also informed Kruger that South African victims would have to make individual applications to recover money they believed they had lost.
The South African Reserve Bank appointed Johan Kruger to investigate TVI Express in 2011.
After TVI Express collapsed, Kruger continued to investigate on behalf of the government as a "repayment administrator".
Kruger approached the High Court in October 2021 for an order confirming his authority. The Swiss did not oppose his application.

The Swiss embassy told the Times it would not comment on legal proceedings.
Whether the Swiss government returns any money remains to be seen.
The lesson here is that waiting for foreign governments to do the heavy lifting is not an effective regulation policy.
South Africa would be far better off investigating and holding those accountable themselves in a timely manner, but who am I kidding.