TVI Express owner Tarun Trikha arrested in India again

TVI Express was a travel themed pyramid scheme that collapsed years ago.
The scams mostly Indian victims continue to seek justice against the scheme operator, Tarun Trikha.
To that end Trikha has been arrested again by the police in Delhi.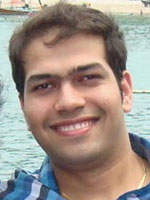 I say again because Trikha (right) was arrested back in 2013, by the Criminal Investigation Department (CID) in Kolkata.
Five years later criminal charges were filed against Trikha by the Central Bureau of Investigation.
Since then we've heard nothing, up until Trikha's recent rearrest.
On October 30th the Delhi EOW put out a press-release confirming Trikha's arrest. The arrest came about following a complaint by a TVI Express victim, who claims to have lost ~$30,000 USD.
As per the press-release, Trikha
incorporated several companies, namely V2 International Pvt. Ltd, TVI Express (and) V2 Global Services Pvt Ltd … (in) New Delhi and egnaged in the business of share trading, portfolio management, commodities trading, holidays packaging and Air Ticketing etc. without taking any legal sanction and approval as required under law.

Tarun Trikha has misappropriated/cheated money of several crores from many victims.
Trikha has been charged under the Prize Chit and Money Circulation Scheme (Banning) Act.
The press-release also noted seven additional cases against Trikha. These cases have been filed in Paschim Medinipur (West Bengal), Siddapura (Karnataka) and Kolkata.
From the case numbers, the cases appear to have been filed across 2011, 2013 and 2018. The current status of each individual case is unknown.
Whether the new Delhi case will also play out for a decade is unclear. Ditto whether Trikha's arrest will actually stick this time.