Total Life Changes shipping delays acceptable?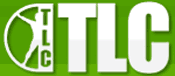 Over the last few weeks I've seen a noticeable increase in Total Life Changes customers and affiliates complaining about ongoing shipping delays.
TLC affiliates have been quick to respond to the issue, as they've no doubt been bearing the brunt of complaints from customers. But by and large these responses have been dismissive.
So what's the story and why is this an ongoing issue?
Problems appear to have first began to surface early last month, with complaints from customers revealing similar experiences:
I HAVE PLACED AN ORDER SINCE FEBRUARY 10 AND ITS ALREADY MARH 3 AND NOTHING!!

THEY ARE GOING TO GET THEIR BUTT IN PROBLEMS!! BIG PROBLEMS!
Thus far responses from TLC affiliates to the concerns have cited issues with growth and a machine breaking down, as TLC affiliate "David" explained on March 5th:
For those bellyaching of delayed shipments, you need to take that up with the person you ordered your products from.

This has been a known thing since Dec due to the biggest growth in one month then the company has every seen since it started to do business as an mlm…on top of one main machine that packages the tea had broke down and have been playing catch up.

Anywho, once some legal stuff dealing with a new manufacturer, everything will go back to being 3-5 days shipment for the tea.

They are short staffed plain and simple. We are informed if products are not available or if there is a shortage in which i just mentioned.
Yet here we are a few weeks later and by all accounts the issue has still not been resolved.
As part of my own research, I went to the Total Life Changes website to see if there was any mention of delays.
What I found was the following message clearly highlighted in the company's online storefront:
:: PLEASE BE ADVISED :: Due to the high demand for Iaso™ Tea all orders containing Iaso™ Tea are being delivered within 21 business days.
Are the delays really due to increased demand though?
As far as I can tell, Total Life Changes have been marketing their Iaso Tea since around 2012 (might even be slightly earlier).
So why after nearly two years is this still a problem?
Increased product orders? Increase your order from the supplier!
A machine breaks down? Get it fixed immediately and get back on track within a few days.
It's not rocket science.
One interesting point I couldn't find any information on the Total Life Changes website was that of legal troubles between the company and it's supplier.
David touched on it above, with a video I found on one TLC affiliate's website elaborating a little further:
[0:37] TLC is doing everything possible to fulfill all of the orders and get back on track by increasing the amount of tea produced.

The increase of production is not that easy because of the manufacturer (sic) current limits, and until legal matters are put in place an additional manufacturer cannot start producing yet but will start very soon.
That video however was uploaded to YouTube on February 26th… and still there are massive delays with TLC Iaso Tea orders.
Props to the TLC affiliate who at least bothered to make the video, whereas other affiliates appear to have failed to advise their customers of the delays altogether. Presumably this was before TLC attached the shipping delays warning to the Iaso product listings on their website.
In any event those who are sick of waiting have been advised to contact TLC for a refund, but even this has proved to be a challenge.
One TLC customer writes,
Where's my money? I requested a refund several times, with NO REPLY. And why is it impossible to get anyone on the phone?
Another,
I place an order on feb 4 of 2015 and I never received a confirmation number of my order but my card was charge the same day…..

I still have not receive my order or my refund they said it will take 5-7 bussiness days but its been a month already!
And another still,
i called on the 9 th and asked for a refund. Today is march 18th and after calling amd calling getting hung up on and lied too . i still havent received my damn money. Smdh
And on and on it goes.
Compounding the problem is the issue of customers and affiliates being unable to contact TLC directly.
I placed an order about 2 weeks ago and now can't get anyone on the phone to track the shipment! ! The line is consistently busy no matter the tI'm or day!!
Same thing happened with me…phone is always busy, but I have something for they ass, I'm about to dispute this shit with my bank.
Include me in as well. I placed my order a month ago, they can take my money but not return an email or answer the phone. And I don't want to hear how their so backed up, that's just bad business.
Here was TLC affiliate David's response to the issue:
TLC is merely a distributor/supplier. That's why it's not on the site. They aren't like a Walmart or another business who deals directly with customers. We do.
An MLM company who takes orders for products but refuses to deal with customers, even when there are lengthy shipping delays occurring? Seriously?
My take on the issue is that simply put, if you don't have the product in stock then you shouldn't be taking orders.
These ongoing delays have been dragging on for almost two months now with no end in sight. No developments are being communicated to affected customers from TLC corporate and people are being told to request refunds but are unable to do so… because TLC "doesn't deal with customers".
The only instance I found of TLC management publicly addressing the issue, was in a blog post from CEO Jack Fallon dated February 24th:
Jack here. Checking in from Korea.

I want to let everyone know I'm thinking of our entire sales force and what a fantastic job you are doing. Your patience and understanding is truly appreciated.

We have had tremendous growth in the past two months, so much so that we hit 185% growth company wide. This is a bit of a shock to all of us at corporate, but we are fulfilling tea orders as quickly as possible.

I do understand there are a lot of questions and concerns regarding the time it is taking to fill some of these orders. We are working extremely hard to get the product in your hands as quickly as we can get our supply replenished in our warehouse.

Because of this growth we are doubling the number of associates in our customer service department and support centers.

We will also be implementing new software very soon to provide a greater experience for all customers and TLC reps.

Our phone lines have not stopped ringing in weeks, and once all of the phone lines are in use there is no way to get thru.

I am working to remedy this as quickly as possible by changing the infrastructure of our phone system and adding dozens of additional lines.
Meanwhile TLC's reputation is tanking, and if they keep this up for much longer I'm not really seeing how they're going to recover.
Here's a recent comment from a TLC customer made not even 24 hours ago:
This is very unprofessional — you take your payment right away and your rep lies and tells you 14 business days knowing full well they were backed up when she took my order but never disclosed this information – bad to do business this way..very very very dissatisfied with this company..

1st and last order with this rep or distributor or wgatever she wants to be titled (swindler is more like it)
If anyone from Total Life Changes corporate winds up reading this, feel free to leave a comment below explaining what exactly is going on, what you're doing to rectify the situation and how long that's going to take.
Elaborating on these legal issues with your supplier would be much appreciated to. Obviously some information is being circulated among top affiliates but if you're not in the elite TLC affiliate clubs, evidently you're in the dark.
Meanwhile your customers are coming here for answers and to share their experiences, and I honestly don't know what to tell them.
It looks pretty bad from the outside, so hopefully someone over at TLC corporate will come on here and provide some answers for those affected.