Teqra CFO Jan Haagen outed as Russian actor in 8 hours

Earlier today BehindMLM published its Teqra review.
Based on the rented office template we've seen time and time again, we held strong suspicions that Teqra CFO Jan Haagen was a hired actor.
Within eight hours of publication a reader confirmed Haagen was indeed a Russian actor.
Here's Teqra's "Jaan Haagen":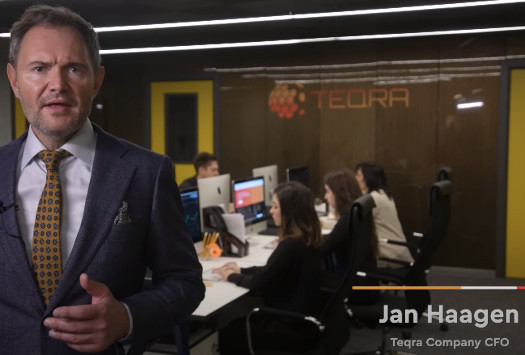 Meet Georges Devdariani, the actor who plays him: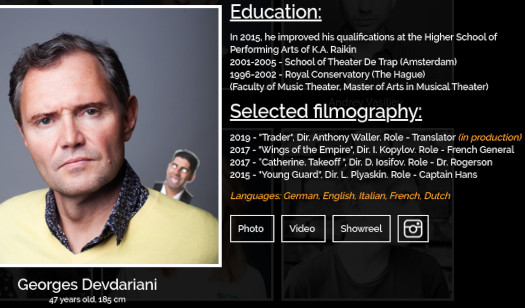 For comparison, here's a video of Devdariani selling himself as an actor. I don't speak Russian so no idea what he's saying.
Full credit to BehindMLM reader Rob 🎈, who claims he identified Devdariani via a "face search".
As per his profile above, Devdariani studied his craft in the Netherlands.
In 2015 Devdariani "improved his qualifications" at the Konstantin Raikin Graduate School of Performing Arts.
When he's not playing fictional Ponzi executives, Devdariani has held various acting roles.
No word yet on who Teqra's CEO "Frederick Glaesser" is.
It's worth noting that Beurax's CFO "Susan Pope", was played by Ksenia Berelet – also a graduate of the Konstantin Raikin Graduate School of Performing Arts.
There could be a connection there.
Organized crime crossed over with Russian actors, driven to desperation during a global pandemic. What a time to be alive.
Update 23rd May 2021 – Teqra has collapsed.