TelexFree's Carlos Wanzeler to be extradited to US

Brazil's Supreme Federal Court has ruled that Carlos Wanzeler will be extradited to the US.
The extradition order was made during a hearing on the 21st, with a decision published on the 25th.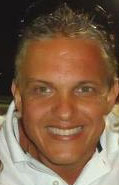 The possibility of Wanzeler (right) being extradited began in 2018, when he was stripped of Brazilian citizenship.
By law Brazil doesn't extradite its citizens. Following a precedent case, Wanzeler is the second Brazilian national to have his citizenship revoked to face extradition.
Since 2018 Wanzeler has been fighting both losing his citizenship and extradition in court.
Wanzeler lost his citizenship appeal in February this year. Within days of losing his appeal, Wanzeler was arrested on a US warrant.
In 2014 Wanzeler was indicted on one count of conspiracy to commit wire fraud, and eight counts of wire fraud.
The charges stem from Wanzeler's role as co-creator and operator of the infamous TelexFree Ponzi scheme.
As per a unanimous Supreme Federal Court order, Wanzeler will only face wire fraud charges in the US. Brazilian law does not recognize conspiracy to commit wire fraud as an offense.
It appears Wanzeler had hoped to stand trial for TelexFree crimes in Brazil, where there's a good chance he'd receive a much lighter sentence.
The court however differentiated between TelexFree related crimes Wanzeler committed in Brazil and the US.
Minister Ricardo Lewandowski stressed that, although there is a relationship between the accusations in each of the countries (Telexfree and the accused's way of acting), the facts investigated are not the same, as they did not occur on the same dates and did not involve the same people.
As per the terms of his release, the US has agreed not to imprison Wanzeler for more than thirty years. Wanzeler's time in custody in Brazil will also be docked from his US sentence.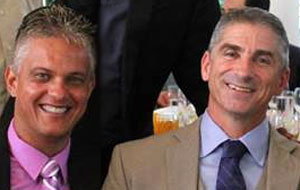 In March 2017 Wanzeler's partner in crime James Merrill (right, with Wanzeler), was sentenced to six years. We're expecting at least the same for Wanzeler.
At the time of publication there aren't any updates on Wanzeler's US criminal case docket.
I'm not sure what the lag is with respect to granting an extradition and extraditing someone, but we'll continue to monitor the docket for updates.