TelexFree owner suffers heart attack

I can't even begin to imagine the toll of running a billion dollar global Ponzi scheme must take on the mind. Sleepless nights, the constant looking over your shoulder, having to spew endless excuses on camera to appease your investors and so on.
And when things go kaput, as they did with TelexFree earlier this year, sooner or later things are bound to catch up with you.
Over time, high levels of stress can lead to emotional, psychological, and physical problems, including heart disease, high blood pressure, chest pains, or irregular heartbeats. (WebMD)
For Carlos Costa, one of the three men behind TelexFree, this catching up might have manifested itself by way of an unexpected heart attack.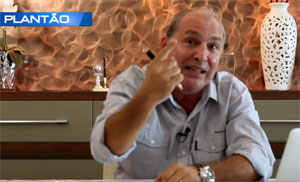 Known for profusely sweating in the many pro-TelexFree YouTube videos he features in, Costa (right) appears to have suffered a heart attack on Tuesday morning.
In an attempt to escape prosecution for his part in the orchestrating of TelexFree, Costa is currently running for Congress in Brazil.
An update published a few hours ago on his campaign's Facebook page reads:
Health communiqué Carlos Costa's campaign team candidate for Federal Deputy, Carlos Costa, informs that for health reasons, the candidate was forced to cancel all appointments under the schedule of work this week.

Carlos Costa felt ill this morning, soon after he was taken to the hospital by his family.

Arriving on site medical staff found that the applicant was suffering a heart attack, and the same was referred to a cardiac catheterization procedure.

Although the procedure was a success, the doctor recommended rest for five days, so that Carlos Costa returns to commitments agenda next Monday (8th).

It was a scare and with the grace of God our Congressman will recover from this setback.
A video accompanied the update, showing Costa lying on a hospital bed and giving viewers the thumbs up: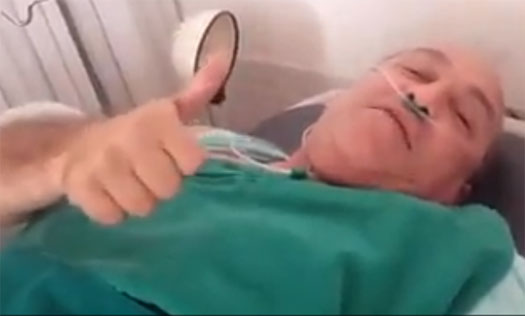 Costa is currently facing up to 10 years imprisonment as the criminal case against TelexFree in Brazil slowly makes its way through the legal system.
Local authorities' comments and court papers filed in the US suggest co-operation between regulators in both countries, but as of yet Costa has not been officially charged with anything in the US.
Footnote: Costa's campaign update and accompanying video can be viewed over at his campaign's Facebook page (embedding has been disabled on the update).