TelexFree mislead affiliates on Brazil injunction

Following the granting of an injunction to Brazilian authorities which resulted in the effective shutdown of TelexFree yesterday, the company scrambled to put together a conference call assuring affiliate investors in the US that legal action in Brazil would not affect them.
Convincing affiliates in the US, appreciated financially as the "wet dream" market of the Ponzi world once penetrated, that it was business as normal was of particular importance to TelexFree since, as one affiliate shared on social media, 'a large group from the U.S. just joined recently…'
It's no secret that TelexFree have stepped up their affiliate investor recruitment activity in the US over the past 12 months or so, eager to stake out their piece of the US Ponzi market.
Appearing on the TelexFree "everything is ok, we weren't shutdown" call was the company's International marketing Director, Steve Labriola, President Carlos Wanzeler and unofficial President James Merril.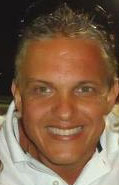 The call opened with a brief introduction from Labriola, who simply introduced Wanzeler. Much of what Wanzeler (right) said on the call was indecipherable, however a few key interesting statements were made.
Referred to as "the facts", Wanzeler placed much emphasis on the fact that the Acre court that granted the injunction 'is a state court, not a federal court' [3:24]. What that has to do with anything is unclear, given the suspension of business operations placed on TelexFree are nationally binding.
Additionally, despite the Acre Court also freezing
all movable property, immovable property and values ​​in bank accounts and investments owned by the first required and its managing partners, Carlos Costa and Roberto Carlos Nathaniel Wanzeler, extending the decision as to these properties past, also to their spouses, and the lock values ​​in bank accounts and investments maintained by Ympactus Comercial Ltda., Carlos Costa and Roberto Carlos Nathaniel Wanzeler through the issuance of letter to the Central Bank of Brazil,
Wanzeler again asserted at [4:03] that the Acre injunction 'is not gunna affect US or any other country'.
With TelexFree's funds frozen in Brazil, how the company plans to pay affiliates overseas remains unclear. Especially when the company is under court order prohibiting it from making 'payments to partners and publishers' and paying 'commissions, bonuses and any benefits derived from the network Telexfree (from sales of accounts VOIP Telexfree 99, of new registrations, ad postings, training binary direct or indirect, of royalties from Team Builder)', under penalty of $100,000 USD for each payment or commission paid out.
Worryingly, Wanzeler finishes up by urging US TelexFree affiliates to bury their heads in the sand and refuse to believe any of the news coming out of Brazil:
[5:05] TelexFree is not shut down in Brazil, there's a lot of news there, it's liar (sic). Everything you hear from news, it's not true.

Our company, everything is ok.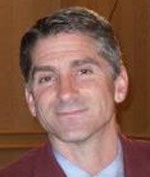 Unofficial President James Merril (right) appears on the call next, stating that 'what Carlos said is very, very true' [5:50]. Merril also reassured US affiliate investors that the Acre injunction
[6:02] does not affect the US market, we're still growing like crazy thanks to your efforts.
Seeking to diminish the effects of a Brazilian court effectively shutting down TelexFree's business operations, Merril insists that
[6:09] Inquiries like this are very common in network marketing. I believe here in Brazil there's still some issues with Herbalife. Amway's had its challenges here and in the US.
To the best of my knowledge, neither Amway or Herbalife have ever had their business operations shutdown via way of a court ordered injunction. Furthermore, in Brazil or elsewhere, neither are injunctions like the one granted against TelexFree "common in network marketing".
Satisfied that Wanzeler and himself had satisfied the concerns of their US based affiliate investors, Merril goes onto urge US affiliates to continue to recruit new investors:
[6:30] Again, nothing will affect the US. Please continue your continued dedication, this company will persevere.
Steve Labriola closes out the call by reassuring those listening that 'these things happen to network marketing companies over and over again'.
TelexFree have since filed an appeal against the Acre injunction, however a decision on that has yet to be passed.
According to media reports a decision is expected soon,
The judge Samoel Evangelista, president of the 2nd Civil Chamber of the Court of Acre, received on the morning of Friday (21) an appeal from Attorney Telexfree, Horst Fouchs, trying to overturn the decision of the judge of the 2nd Civil Court of Rio White, Thais Queiroz de Oliveira Borges Abou Khalil.

The magistrate's decision, published on Tuesday (18) and valid throughout Brazil and abroad, prevents Telexfree to make payments to its promoters, as well as registering new participants.
Already being predicted is the rejection of the appeal, on the grounds that
In civil cases like this, the rapporteurs hardly go against the judge's determination, since it is an objective analysis of the evidence presented in the action.
Basically injunctions like the one passed against TelexFree are not given out like candy. Prosecutors need to come before a judge and lay out a case against the party they are seeking an injunction against based on evidence. If a judge is convinced by the evidence presented, the injunction is granted – which is exactly what has happened here.
Meanwhile Judge Thais Borges has clarified why the injunction against TelexFree was passed, stating
"The main proceedings will be designed to determine whether or not this is a pyramid financial.

If the thesis that TelexFree is a financial pyramid is confirmed, the consequence will be to use company resources to compensate those investors who lost money.

If the process is completed and TelexFree is determined not to be a financial pyramid, ie, that the activity of Telexfree is lawful, then the company will be allowed to resume normal activities," said the judge.

According to the magistrate, there is evidence that the activities of Telexfree can be configured on a financial pyramid, and so the injunction is intended to prevent the network grow.

"The idea is, first, do not allow the network to grow, since there is the possibility that it consists of a network unlawful.

Nor let there be the distribution of resources so that these resources are allocated in the future to repair any damage that a publisher may have had," she said.
As I understand it the Public Prosecutor's Office has 30 days from the granting of the injunction to file a criminal case against TelexFree. They've already convinced a judge  (based on presented evidence) enough dodgy is going on to get an injunction against TelexFree, so the conclusion of any criminal proceedings are likely to be a formality.
The good news is that as per the Judge's comments above, once legally determined to be a Ponzi scheme in court a claims process for affiliate investors is likely be initiated.
The writing is on the wall guys and barring the unlikely granting of their injunction appeal, TelexFree is done.
Or you could just swallow what TelexFree management are pushing and continue to pretend none of this is happening…