James Merrill to plead guilty for TelexFree Ponzi fraud on Monday

After a failed bid to delay his trial until November 14th, James Merrill's criminal proceedings were scheduled to kick off on November 8th.
Rather than attempt to clear his name and business dealings through TelexFree, it now appears that an eleventh hour plea deal has been struck.
This coming Monday, James Merrill is expected to plead guilty.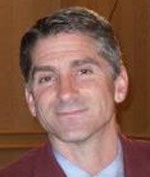 Details on Merrill's anticipated guilty plea are currently sketchy.
The US Attorney's Office in Massachusetts tweeted only that
President of TelexFree, James Merrill, has agreed to plead guilty on the eve of trial for his role in the billion dollar pyramid scheme.
According to Merrill's criminal case docket, a Rule 11 Hearing has been scheduled for October 24th.
A Rule 11 Hearing specifically pertains to the entering of a plea and/or acceptance and consideration of a guilty plea.
A guilty plea by Merrill is likely to strike a severe blow to Carlos Wanzeler and TelexFree's net-winner affiliates.
Wanzeler is currently hiding out as a fugitive in Brazil. Brazilian authorities had been invited to attend Merrill's trial.
I expect after Merrill guilty plea is accepted, authorities in Brazil will work towards bringing Wanzeler to justice. Ditto Carlos Costa, as he was pretty much the face of TelexFree in Brazil.
As to TelexFree's net-winners, bit hard to argue you deserve to keep your ill-gotten gains when the co-owner of  the scam you stole money through admits its a Ponzi scheme.
For now that's all we've got. Stay tuned for an update on Monday.
Footnote: Our thanks to Don@ASDUpdates for providing a copy of the case docket for James Merrill's criminal trial.
Update 25th October 2016 – As per a plea agreement filed on October 24th, Merrill has plead guilty to eight counts of wire fraud and one count of conspiracy to commit wire fraud.