Final Judgment sought in SEC vs. James Merrill (TelexFree)

With the criminal side of TelexFree wrapped up (for now), the SEC's civil proceedings have resumed.
Back in September, 2014, the DOJ were granted a stay on all civil proceedings involving TelexFree, pending the outcome of their criminal case.
With Merrill sentenced to six years in prison back in March, the SEC are now looking to close their civil case against him.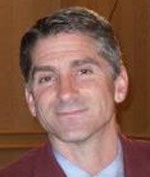 In a July 21st consent filing, the SEC and Merrill (right) have reached an agreement regarding Final Judgment.
As per the agreement, Merrill is prohibited from
committing further violations of the Securities Exchange Act
operating a pyramid scheme
acting as an officer or director of any company that offers securities and is required to file reports with the SEC
Merrill acknowledges his voluntary consent to Final Judgment and waives his right to opposition, a jury trial, appeal and/or publicly deny the SEC's allegations against him.
Merrill signed the proposed Final Judgment on May 30th, 2017, wherein it now awaits approval from the court.
Once approved, all current regulatory litigation against Merrill will be concluded.
In related news, last week saw a Restitution Order against Merrill approved. As a result of Merrill's actions in TelexFree, victims have claimed losses of between $500 and $700 million dollars.