Faith Sloan's TelexFree trial date set, Wanzeler proceedings stayed

Over four years since the SEC filed suit against Faith Sloan, a trial date has now been set.
Back in 2014 the SEC shut down TelexFree, a $1.8 billion Ponzi scheme. Sloan, as one of TelexFree's top-earners, is a named defendant in the SEC's suit.
Of the eight individual defendants the SEC targeted, only Sloan and TelexFree owner Carlos Wanzeler have refused to return stolen investor funds.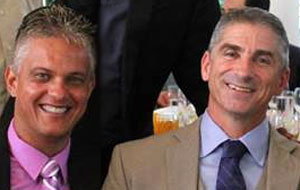 A month after the SEC filed its civil suit, the DOJ filed a criminal complaint against Wanzeler and co-owner James Merrill (left and right respectively).
Anticipating his arrest, Wanzeler fled to Brazil and has remained a fugitive in hiding since mid 2014.
Earlier this year Brazilian authorities stripped Wanzeler of his Brazilian citizenship, paving the way for eventual extradition to the US. Specific details as to Wanzeler's citizenship have been suppressed however, so right now we don't know any more than that.
In the meantime US authorities continue to bleed Wanzeler dry.
With respect to the SEC's case, on August 15th Judge Gorton directed the SEC to file a motion to stay civil proceedings against Wanzeler.
The SEC filed the motion on August 16th. When approved, the motion will stay civil proceedings against Wanzeler pending completion of the DOJ's criminal case.
Judge Gorton's order states 'if/when Wanzeler is extradited back to the US', the SEC's case will be reopened.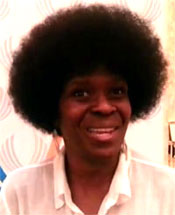 With respect to Faith Sloan (right), the same August 15th order scheduled a number of dates leading up to an eventual 2019 trial.
31st October 2018 – discovery to be completed
30th November 2018 – dispositive motions due
21st December 2018 – opposition filing cutoff date
29th January 2019 – final pretrial conference
4th February 2019 – jury trial
Sloan made a final bid to have the case dismissed earlier this year, which was denied.
Given she's had ample opportunity to run the clock down, I'm not anticipating any delays with the above scheduling (I'm also not a lawyer).
Stay tuned…
Update 12th September 2018 – On September 5th Judge Gorton approved the SEC's requested stay on proceedings against Carlos Wanzeler.
Update 20th January 2019 – Owing to Trump's government shutdown, Sloan's TelexFree trial has been delayed to late March.