Success By Health prelim injunction upheld (FTC not racist)

Jay Noland's attempt to have the Success By Health preliminary injunction overturned has been denied.
In favor of dissolving the injunction, Noland had argued that a yet to be heard Supreme Court case meant previous Ninth Circuit rulings could no longer be considered "good law".
As per the October 27th order, the court wrote it had 'already addressed (and rejected) these arguments in earlier orders.'
This Court is bound to follow existing Ninth Circuit law, which allows the FTC to seek an asset freeze, and may not disregard that binding precedent based on guesses about future Supreme Court decisions.
The court also upheld it's previous findings;
the FTC was likely to succeed on two different theories of liability: first, that SBH was operating as an illegal pyramid scheme; and second, that "Defendants violated 15 U.S.C. § 45(a) by misrepresenting the income potential of SBH affiliates"

Additionally, the Court rejected the Individual Defendants' argument "that a receiver and an asset freeze are unnecessary," finding that "extensive injunctive relief is necessary to protect consumers from further harm."
The court rejected the Success By Health defendant's attempt to "undermine" the findings.
One argument put forth by the Success By Health defendants is sales volume is roaring post Receivership (emphasis mine).
Individual Defendants cannot rely on evidence of prereceivership sales growth as their basis for seeking dissolution or modification of the preliminary injunction.

As for how SBH has fared since the receivership came into effect, the Individual Defendants are wrong about the facts.

In the introduction to their motion, the Individual Defendants assert that "[p]roduct sales are steady, voluminous, and growing."

However, the sole evidence of post-receivership sales growth cited in the motion is the Receiver's August 2020 status report.

That report characterized SBH's product sales as "steady if not voluminous" and then provided the actual sales figures.

Those figures reveal anemic daily sales and weak demand for SBH's products.

As for sales since the Receiver resumed sales activity in May 2020, the FTC has submitted undisputed evidence establishing that SBH "sold $66,558 of product during the period of May 11 through September 15, 2020," consisting of "a total of 212 orders . . . placed by 120 unique customers."

This works out to sales of only $524 per day.

The evidence, in short, suggests that demand for SBH's products has evaporated since the Receiver eliminated the recruitment incentives that were in place when the Individual Defendants were operating SBH.

Daily revenue from product sales has decreased by approximately 94%.
Ouch. You can't argue with cold hard figures.
One interesting revelation is Noland arguing he in fact is a multi-millionaire, based on the hope he'd recover $45 million through a pending 'case "on appeal"'.
Noland's case was dismissed in August 2020 by the Ninth Circuit, leaving Noland with a "negative net worth". Or at least as at the time the FTC filed its lawsuit against Success By Health.
Claims a significant number of Success By Health affiliates had achieved "financial freedom" were also rubbished.
10 months into this case, the Individual Defendants have only been able to identify a handful of affiliates (again, out of a universe of more than 6,500 affiliates) who profited from retail sales and those profits were mostly in the three- and four-digit range.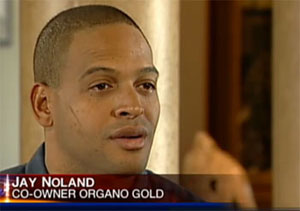 Perhaps one of the most disingenuous defenses raised by Noland, was that the FTC going after him for fraud was a race issue (emphasis mine).
During the preliminary injunction hearing, the Individual Defendants sought to impeach the FTC's expert by suggesting she had once written an academic article that compared multi-level marketing businesses to the Ku Klux Klan.

In response, the FTC's expert explained that she hadn't made such a comparison—instead, a different set of academic researchers had once written an article on that topic and she had merely been asked questions about their article on certain occasions.

When asked why she had been asked questions about their article, she stated that some people are "intrigued" by it.

Somewhat remarkably, the Individual Defendants now proffer this exchange as proof that "this case was and is motivated by racial animus" because "Mr. Noland is an African American executive that has achieved what those who are sympathetic with the KKK think is impossible or cannot be explained without fraud."

They continue: "Racial outrage has no place in the courtroom and should not affect this court's judgment."

This is a frivolous argument and the Individual Defendants' counsel should be ashamed for raising it.

Putting aside the fact that this episode doesn't even purport to be an example of a "false or unsubstantiated claim" by the FTC (which is how the Individual Defendants characterize it in their motion), the FTC's expert did not write the article in question or make any positive comments concerning its substance.

Being asked a question that touches indirectly on the KKK doesn't magically transform the person being questioned into a KKK supporter.
Most of the rest of the arguments the Success By Health defendants brought up were rejected because they didn't constitute "new evidence" (a prerequisite for overturning the injunction).
A lot of this is based on the fact that the evidence was either brought up during the original preliminary injunction hearing (and was rejected), or could have been and wasn't.
In related news, the Success By Health's counterclaims in their answer to the FTC's complaint were ruled "futile" and consequently stricken.
Despite the court's reluctance to issue any rulings based on the previously referenced yet-to-be-heard Supreme Court case, Scott Harris, James Noland, Jr, Lina Noland and Thomas Sacca filed for a stay on October 21st.
Pending a decision on that motion, stay tuned…
Update 5th December 2020 – The court denied the SBH defendant's stay motion on December 3rd.
On November 27th the SBH defendants filed a notice informing the court that they have appealed the preliminary injunction decision, detailed in the article above, in the Ninth Circuit.