$15.6 mill Silver Star Live judgment entered against David Mayer

The CFTC has been awarded a $15.6 million dollar default judgment against David Mayer and his company Silver Star Live.
The CFTC alleged in their lawsuit that Mayer, through Silver Star Live and Silver Star Live Software, defrauded "more than 9000 clients out of millions of dollars".
Mayer, the creator of the Forex Trading System sold by SSL and SSLS, defrauded members of the public ("Clients") by fraudulently soliciting them to trade forex through accounts managed by the Forex Trading System.

Bank records for both SSL and SSLS establish that Defendants' conduct caused clients to incur losses totaling $3,910,178.96, which reflects the total funds Defendants fraudulently solicited for the purchase and licensing of the Forex Trading System.
Silver Star Live was marketed on the premise (quoted verbatim from the judgment order);
Mayer had 20 years of trading experience;
Mayer had traded for a Wall Street hedge fund;
During his time at the hedge fund, Mayer was "in charge of trading" for a pension fund for employees of a large municipality, a fund worth "hundreds of millions of dollars"; and
Mayer "tripled the account every month," ensuring large investment returns for the client and hedge fund.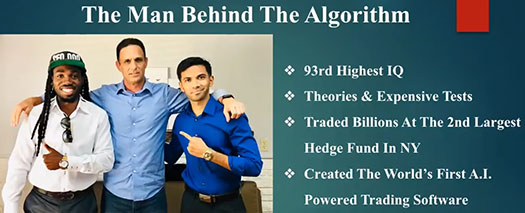 On September 12, 2019, Mayer provided sworn testimony before the CFTC.

During his testimony, Mayer admitted that he had no actual trading experience and his statement that he had "been trading for a little over 20 years now" was false.

Mayer also admitted in his sworn testimony that his previous statements regarding his experience working at the hedge fund were false.
Mayer, a resident of Georgia, adopted the alias "Quicksilver" to further defraud Silver Star Live participants.
The CFTC filed suit against Mayer and his Silver Star Live companies in June 2020. Mayer was personally served later the same month.
By the end of August 2020 Mayer had failed to respond to the lawsuit, prompting the CFTC to file for default judgment.
On July 27th the court granted default judgment.
The Court has carefully considered the Complaint, the allegations of which are well-pleaded and hereby taken as true.
As part of the judgment, restitution and monetary penalties issued are as follows:
$198,143 in restitution, payable by Silver Star Live;
$3.71 million in restitution, jointly payable by Mayer and Silver Star Live Software;
a $594,429 civil penalty, payable by Silver Star Live;
a $9.79 million civil penalty, payable by Silver Star Live Software; and
a $1.33 million civil penalty, payable by David Mayer.
The court has appointed the National Futures Association to serve as Monitor. As Monitor the NFA will collect restitution payments for disbursement to Mayer's victims.
Mayer's default judgment also includes an injunction, prohibiting him from, among other things;
cheating or defrauding, or attempting to cheat or defraud, other persons; issuing or causing to be issued false reports; and willfully deceiving or attempting to deceive other person in or in connection with any order to make, or the making of, any contract of sale of any commodity for future delivery, or forex contract that is made, or to be made, for or on behalf of, or with, any other person.
Default judgment was granted on July 27th, bringing the CFTC's case against Mayer and Silver Star Live to a close.
Mayer founded Silver Star Live with Hassan and Candice Mahmoud.

The Mahmoud's were also sued for fraud. They settled with the CFTC for $75,000 in 2019.
BehindMLM reviewed Silver Star Live in January 2019, six months prior to the CFTC filing suit.
In our review we correctly identified trading fraud the CFTC would eventually take action over.
Update 5th August 2022 – In violation of his default judgment injunction, David Mayer continues to sell automated forex trading through Autobot Trading.