Rodrigo Castro hit with $1.7 million GTC judgment

Rodrigo Jose Castro Molina has been hit with a $1.7 million dollar Global Trading Club final judgment.
Molina's judgment follows the CFTC filing for default judgment on September 7th.
Default judgment was sought after Castro failed to respond to the CFTC's Global Trading Club fraud lawsuit, filed September 2020.
Castro's judgment sees the CFTC's allegations against him accepted as fact.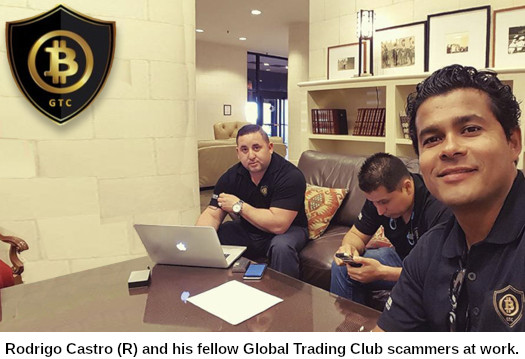 Namely that Castro and his co-defendants bilked consumers out of $989,000, through their Global Trading Club Ponzi scheme.
As per his judgment, Castro is jointly liable for $989,550, stolen from Global Trading Club victims.
He will also pay a $749,728 civil monetary penalty. This figure represents the four Global Trading Club presentations Castro "advertised and participated" in.
The CFTC additionally secured an injunction against Castro, prohibiting him from engaging in trading related business activity.
Castro's judgment resolves the CFTC's fraud lawsuit against each of the Global Trading Club defendants.
Castro's co-conspirators, Mayco Garcia and Cesar and Joel Garcia, each settled with the CFTC in late July.
Consequently, this article also brings BehindMLM's coverage of Global Trading Club to a close.