Rocket Cash Cycler v2 Review: Hirsch reboots RCC

On the Rocket Cash Cycler v2 website, the company claims to be
owned and operated under RCC Worldwide Inc. San Pedro Belize. The RCC corporate office is located in Davao City, Philippines. The RCCv2 programmers and support team work from Mumbai India, Sønderborg Denmark, and from different parts the USA.
Named as CEO of Rocket Cash Cycler v2 (RCC2) is Tood Hirsch, who is based out of the Philippines.
In his RCC2 executive bio, Hirsch claims the company took a year to develop, costing "over $100,000".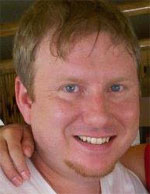 Prior to Rocket Cash Cycler v2, Hirsch (right) ran Rocket Cash Cycler v1 (RCC1).
A RCC1 marketing video that featured on YouTube credited a "Daniel Butts" as a co-founder of the company. Butts name never appeared on the RCC1 website and also does not appear on the RCC2 website.
Whether or not Butts is involved in RCC2 is unclear.
RCC1 was a recruitment driven scheme, charging affiliates $315 for matrix positions and paying out commissions as recruited affiliates bought additional positions in a series of matrices.
Activity in RCC1 appears to have died off in the fourth quarter of 2013, with Hirsch (initially the silent owner of RCC1) rebooting the scheme with a version 2.
Read on for a full review of the Rocket Cash Cycler v2 MLM business opportunity.
The Rocket Cash Cycler v2 Product Line
Rocket Cash Cycler v2 has no retailable products or services. As per the RCC2 FAQ, affiliates purchase positions in the company:
How many positions can I buy in RCCv2?

ONLY (1) EVER! Do not purchase more than one position it is not allowed nor ever necessary.
Each position in the RCC2 compensation plan costs $499. Bundled with each position are a series of online marketing tools and access to ebook, audiobook and video libraries.
The Rocket Cash Cycler v2 Compensation Plan
The Rocket Cash Cycler v2 compensation plan revolves around affiliates purchasing matrix positions. RCC2 affiliates are paid when enough new matrix positions have been purchased after their position, with the company also paying affiliates directly on the recruitment of new RCC2 affiliates.
Matrix Commissions
Matrix commissions in RCC2 revolve around affiliates purchasing positions in a series of matrices.
The first matrix is called the "Apprentice Board", with positions in the matrix costing $499 each.
The Apprentice Board is a 2×3 matrix, starting off with two positions on level 1, four positions on level 2 and then eight positions on level 3:

Commissions are paid out once all positions in the matrix are filled (via recruited affiliates purchasing positions). The Apprentice Board pays out $600 when full, with the position then cycling out into the "CEO Board".
The CEO Board is a 2×2 matrix (as above, minus the third level), and operates in the same manner as the Apprentice Board. Once all six positions are filled, the position at the top of a CEO Board pays out $7000.
RCC2 affiliates can either cash out their $7000 and be reinserted back into a new CEO Board, or they can opt to pay $3000 and be entered into a third 2×1 matrix (two positions to fill). This third unnamed matrix pays out $6000 when both positions are filled.
Recruitment Commissions
Rocket Cash Cycler v2 affiliates are paid directly on the recruitment of new affiliates.
RCC2 affiliates earn $50 on every odd-numbered affiliate they personally recruit. Every even-numbered affiliate they recruit pays $25, with the other $25 going to the affiliate who recruited them.
Joining Rocket Cash Cycler v2
Affiliate membership to Rocket Cash Cycler v2 is $499.
Conclusion
Buy 1 position, build wide and help your downline duplicate.
The above is taken from the Rocket Cash Cycler v2 compensation plan material, and essentially sums up the opportunity. Pay $499, recruit as many new affiliates as you can and then get them to do the same.
The main difference between RCC1 and RCC2 is the addition of a third matrix and recruitment commissions. The products and services bundled with affiliate membership are pretty much the same (some of the offerings such as xSky and the libraries have simply been recycled from RCC1).
Oh and Hirsch has upped the participation cost to $499 over RCC1's $315 position cost.
Given the broad similarities between RCC1 and RCC2, you're probably wondering why Hirsch has rebooted the Rocket Cash Cycler brand.
Here's why:

As you can see above, interest in RCC1 began in early 2013, peaked mid year and then went into steady decline. Given that RCC1 commissions hinged on the constant recruitment of new affiliates, the decline in site traffic translates over into recruitment slowing down or stalling altogether.
Enter Rocket Cash Cycler v2.
RCC2 is essentially a reload scheme, rebooting RCC1 with the intention of enticing those at the bottom of the RCC1 to fork over another $499 on the promise of being at the top of a new scheme.
This of course is also pegged to new affiliates signing up and purchasing $499 positions after them. From RCC1 we can see that the scheme lasted all of approximately 6 months before dying off. Typically reload schemes last even shorter than their predecessors ("fool me once, fool me twice"), so make of that what you will.
Bottom line? With nothing being sold to retail customers and all commissions revolving around the recruitment of new affiliates, Rocket Cash Cycler v2 fits the definition of a pyramid scheme. If recruitment slows down, just like RCC1 so too will RCC2 stall and then eventually collapse.