QZ Asset Management fraud warning from South Africa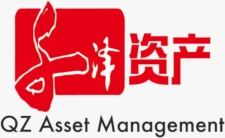 QZ Asset Management has received a securities fraud warning from South Africa.
The Financial Sector Conduct Authority (FSCA), claims it opened an investigation following complaints from consumers.
The FSCA has received numerous complaints against QZ Asset Management and its multi-level marketing scheme, related to the website of QZ Asset Management China being taken down and clients of QZ Asset Management's not being able to withdraw their funds.
QZ Asset Management pulled down its website on May 25th, following its collapse earlier in the month. It appears South African ivnestors filed complaints following these events.
Without commenting on the business of QZ Asset Management or its products and services, the FSCA points out that for a company to offer financial products or services in South Africa, it must be authorised by the FSCA and in some instances also the Prudential Authority.

The FSCA can confirm that QZ Asset Management is not authorised or registered under any legislation administered by the FSCA or Prudential Authority.
Albeit late, this is the equivalent of a securities fraud warning in other jurisdictions.
QZ Asset Management was a 400% ROI Ponzi scheme, headed up by Blake Yeung Pu Lei (below).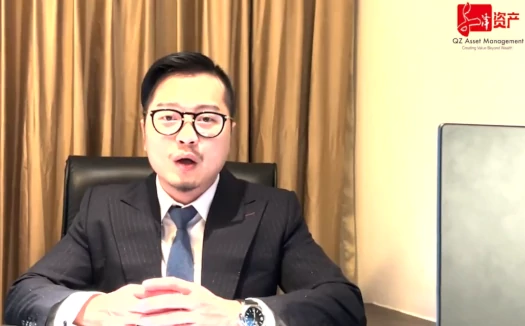 Lei, assumed to be an alias, fronted a group of Chinese scammers believed to operate out of Hong Kong.
South Africans made up the vast majority of QZ Asset Management investors. Côte d'Ivoire and Kenya are other areas in Africa that were targeted.
BehindMLM earlier today reported on a similar QZ Asset Management fraud warning from the Philippines.
QZ Asset Management recruitment in the Philippines was spearheaded by South African resident Precious Pria Chiradza.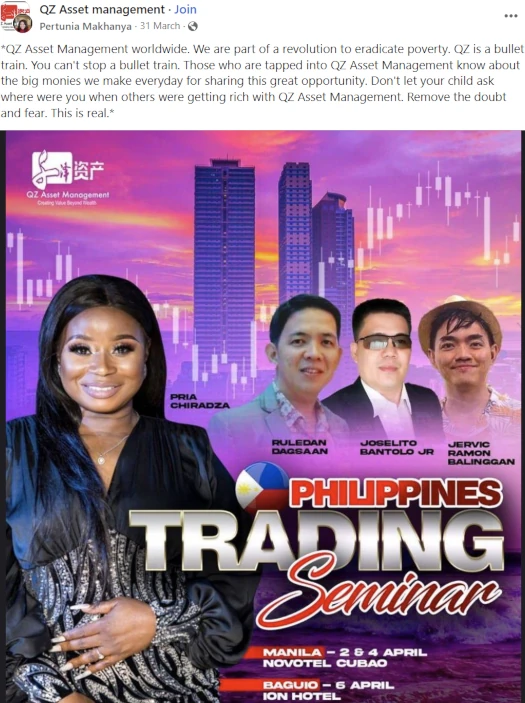 Another South African ringleader was Gabisile Nlengiwe Fortunate Nxongo (aka Nxongo Hlengiwe).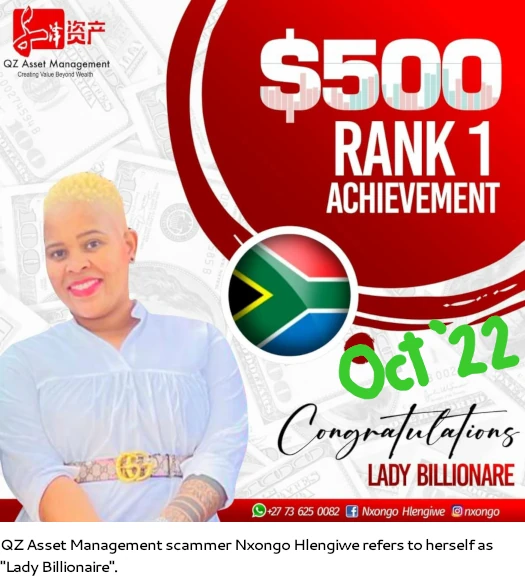 QZ Asset Management launched in late 2022. Hlengiwe got in early and worked directly with the Chinese scammers behind it.
Hlengiwe is reported to have assisted QZ Asset Management with setting up shell companies to defraud South Africans through.
Following QZ Asset Management's collapse, Hlengiwe has gone into hiding. How much she stole from South Africans through the Ponzi scheme is unknown.
While they are unlikely to be able to do anything against Chinese scammers hiding in Hong Kong, the FSCA can and should be able to go after South African promoters.
Whether they do so though remains to be seen.
In their June 1st press-release, the FSCA advises they "will inform the public of the outcome of its investigation."