Quwiex Global rebrand after fraud confirmed in New Zealand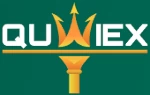 Quwiex has received a securities fraud warning from New Zealand's Financial Markets Authority.
In response to being busted, Boris CEO George Bennet has announced Quwiex Global rebranding.
As per its April 8th warning, the FMA writes;
We are concerned that Quwiex Limited may be involved in a scam.

The entity is offering to provide financial services without being registered on the Financial Service Providers Register (FSPR) as a registered financial service provider in New Zealand; and Quwiex Limited is also making statements regarding the returns an investor would receive from the financial service offered, that appear to be false and misleading and/or unsubstantiated.
Quwiex of course has no business operations in New Zealand. Nor is it registered with the FMA.
The Ponzi scheme is believed to be run by Russian scammers, operating out of Dubai or Russia itself.
On April 13th Boris CEO George Bennet featured in a video indirectly addressing Quwiex's New Zealand fraud warning.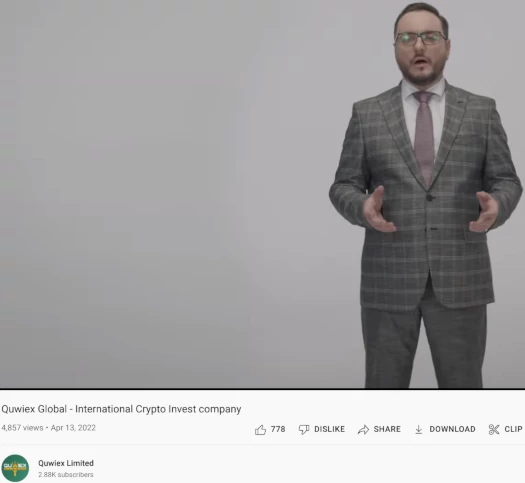 Appearing in front of a green screen, Bennet repeats the lie that Quwiex is based out of New Zealand.
After citing New Zealand as "the center of cryptocurrencies [sic]", he bemoans the distance between it and "other financial centers".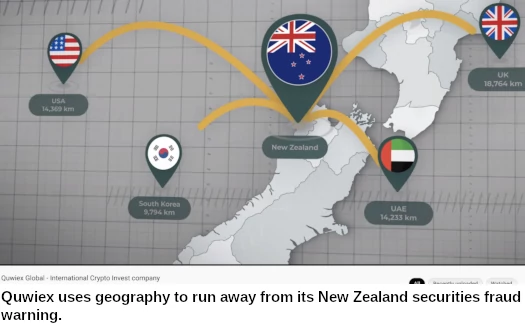 The solution? Rebranding Quwiex Limited as Quwiex Global.
The company Quwiex becomes a global company.

Already by April 21 will not only have a license from the US, but will also receive an updated license in New Zealand.

Moreover, the company will be called Quwiex Global.
As reviewed here on BehindMLM, Quwiex offers a 5% passive return. The only registration in the US that would matter is registration with the SEC.
Boris CEO scammers aren't going to do that for obvious reasons. I suspect Quwiex Global will be incorporated as a shell company. For the purpose of MLM due-diligence, this is meaningless.
As for New Zealand, Quwiex was never registered with the FMA so there's no "updated license" to get.
It should be noted that the reason registration with financial regulators like the SEC and FMA matters, is because accompanying that is the requirement for audited financial reports.
This is the only way to verify an MLM company offering securities is not operating as a Ponzi scheme.
MLM companies offering passive returns that don't opt to register and commit securities fraud, do so because they are Ponzi schemes.
To dupe gullible investors, scammers use basic incorporations, actors playing CEOs, bullshit promises etc. As we've seen with Quwiex.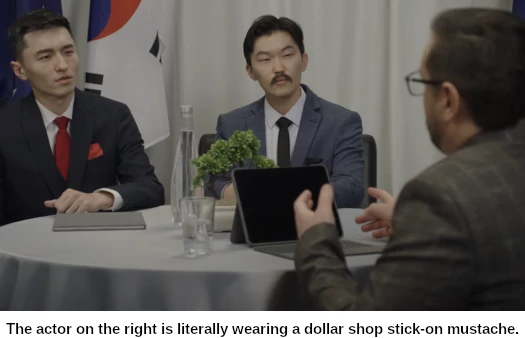 Looking forward, Quwiex had announced a Ponzi shindig in Vietnam.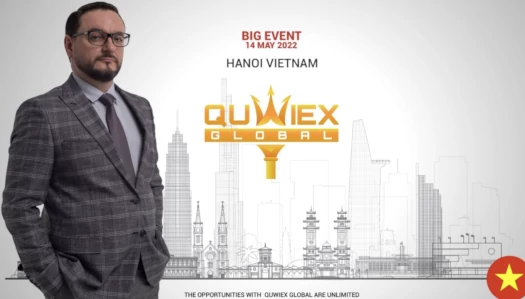 When BehindMLM reviewed Quwiex last month, we noted Vietnam was the third largest source of traffic to its website. Whatever Quwiex recruitment was going on in Vietnam however has since collapsed.
And so Quwiex has moved its first promo event to Dubai.
In order to build on our success the Board also decided to organize several conferences around the world.

The first two will take place in Dubai and Korea.
Dubai is the MLM scam capital of the world. Boris CEO Ponzis and Dubai go hand-in-hand.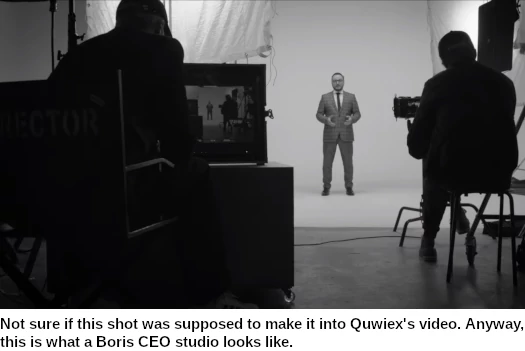 Based on website traffic analysis from Alexa, Quiex recruitment is currently taking place in Algeria, Saudi Arabia and Egypt.
Update 20th April 2022 – Quwiex has collapsed.