Pinkston dodges contempt, agrees to final judgment fraud penalties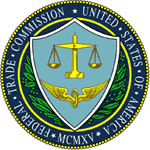 Following the FTC's push towards contempt proceedings, Eric Pinkston has decided to fully cooperate with the regulator.
To that end Pinkston and the FTC have agreed on final judgment penalties, which have been submitted to the Commission for approval.
Details of Pinkston's final judgement are yet to be made public.
What we do know however is that financial repayment and/or a penalty is part of the judgment.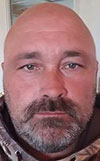 As revealed in the FTC's motion to withdraw contempt proceedings against Pinkston (right), the regulator reserves the right to
re-submit a similar motion in the event the agreed final order is not entered for any reason or Defendant Pinkston fails to make the payments specified by the order.
Eric Pinkston is one of four defendants sued by the FTC last year.
The regulator alleges that Pinkston, Scott Chandler, Louis Gatto and Thomas Dluca, defrauded consumers through multiple fraudulent schemes.
As to the remaining defendants, mediation proceedings were ordered last September and have been taking place.
With the mediation deadline of June 3rd approaching, earlier this month the FTC filed an extension of time request.
The FTC claims that upon contacting the court appointed mediator back in April, they were told he had no full-day session availability for either May or June.
The deadline for mediation in the FTC's case, as set by the court, is June 3rd.
On May 22nd the court denied the FTC's request.
In lieu of mediation, the parties have been given permission to confer towards settlement.
Like Pinkston, settlement of the case will likely see final judgment entered against the remaining defendants.
A settlement conference is to be scheduled prior to July 12th.
Depending on when exactly that conference is scheduled, we'll be publishing our next case update around that time. Stay tuned…