PGI Global's UK shell company shut down by High Court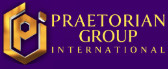 PGI Global's UK shell company has been shut down by the High Court.
As per a September 13th order, PGI Global UK Ltd has been "wound up" and subject to liquidation.
PGI Global UK Ltd was wound up by the High Court on 13 September and the Official Receiver has been appointed liquidator of the company.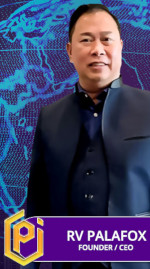 PGI Global was a Ponzi scheme run by RV Palafox (aka Ramil Ventura Palafox).
PGI Global collapsed in March 2021. Investors were strung along till October, wherein US authorities seized the scam's website.
The UK High Court noted;
Despite conflicting accounts of the company's trading activity provided by two former directors, it appears that the main business activity conducted by PGI was the sale and purchase of cryptocurrency.
Although not named I believe the directors in question are Helen L. Graham and Claire Wilkinson, both UK nationals.
Graham and Wilkinson fronted PGI Global's short-lived reboot in September 2021.
After PGI Global Graham fled to Dubai. From the MLM crime capital of the world, Graham continues to defraud consumers with partner in crime Shofi Ullah.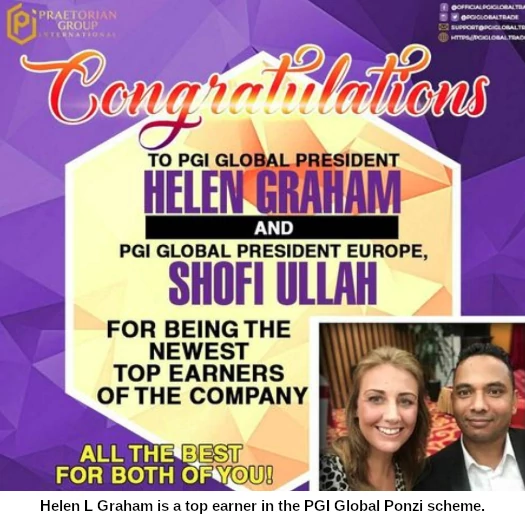 The pair's latest grift is Meta Nuva, an ERC-20 shit token Ponzi scheme built around Nuva Token.
RV Palafox, believed to be a dual US and Philippine national, is believed to be wanted by US authorities. At time of publication Palafox remains at large.
The UK High Court confirmed the ongoing US regulatory investigation in to PGI Global;
PGI is stated to be part of the Praetorian Group International Trading Inc. whose website has been seized by the US Department of Justice and US Department of the Treasury following a seizure warrant issued by the US District Court of the Eastern District of Virginia.

The company's sole appointed director is Ramil Ventura Palafox who lives in USA. He did not cooperate with the Insolvency Service investigation.
What there is to liquidate of PGI Global's UK shell company is unclear.
BehindMLM has been calling out the UK government over inaction related to rampant registration of scam shell companies for years.