PayDiamond scammer Dilhermano Gonçalves arrested in Brazil

Brazilian authorities have arrested Dilhermano Pereira Gonçalves, a key figure in the PayDiamond Ponzi scheme.
Gonçalves was arrested on November 5th, on a warrant  following his indictment.
Pay Diamond was a Ponzi scheme launched in early 2017. By mid-year the scheme appears to have collapsed.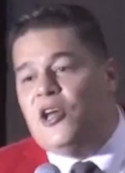 Gonçalves (right) is one of five accused. Authorities are also pursuing cases against Carlos Cesar Luiz, Adriano Machado Mendes, Rodrigo de Souza and Katia Regina.
Adriano Azevedo, CEO of Pay Diamond, currently does not have any proceedings against him.
Public Prosecutors in Sao Paulo allege Gonçalves and his accomplices stole "millions of reais" from "countless people inside and outside (of) Brazil)".
As part of the fraudulent scheme, Gonçalves told investors Pay Diamond was registered with the Brazilian Securities Commission.
Prior to Pay Diamond Gonçalves was a prominent figure in the TelexFree Ponzi scheme.
He is primarily known for hosting interviews with TelexFree Brazil's top brass.
Gonçalves was indicted on multiple fraud counts, totaling a potential fifteen year prison sentence.