UK's FCA bans MLM crypto investment schemes

The UK's Financial Conduct Authority has announced
a crackdown on financial advertising amid concerns about "the ease and speed with which people can make high-risk investments".
Of note is the banning of "refer a friend" commissions, which all MLM crypto schemes offer.
As per a June 8th press-release, the FCA advises;
Those marketing cryptoassets to UK consumers will need to introduce a cooling-off period for first time investors from 8 October 2023, under new advertising rules announced by the FCA.

'Refer a friend' bonuses will also be banned.
The cooling-off period is 24 hours, meaning UK investors in MLM crypto companies will have 24 hours to apply for a "no questions asked or strings attached" refund.
The banning of "refer a friend" bonuses however renders the cooling-off period moot for MLM crypto investment schemes.
Although they might not be called "refer a friend bonuses", every MLM compensation plan pays some kind of commission on level 1.

When it comes to MLM crypto compensation plans, these are typically referral commissions or a matching bonus on earnings.
As previously noted, the FCA's rules are coming into effect from October 8th.
Evening Standard reports the FCA took action because
politicians and regulators fret that too many Brits are getting into investments they don't understand.
It's no secret that BehindMLM has been heavily critical of the FCA's inaction with respect to MLM securities fraud.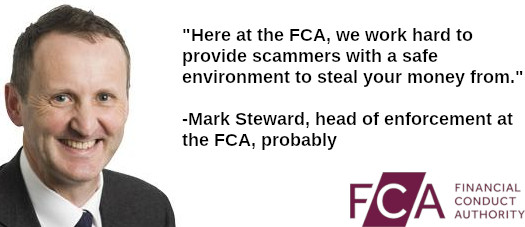 We took particular offense to the FCA refusing to regulate CashFX Group securities fraud, going so far as to include a general FCA warning when reviewing any MLM company representing ties to the UK.
The new FCA rules will live or die on enforcement. And, given the FCA's track record, I can't say I'm even remotely confident in the FCA's ability to enforce its new rules.
As it stands, from October 8th any MLM crypto company operating in or soliciting investment from UK residents is illegal.
Anyone residing in the UK who is pitched on an MLM crypto company after October 8th is encouraged to file a complaint with the FCA.
BehindMLM will be monitoring whether the FCA takes any action on its new law (MLM crypto or otherwise).
If we don't see anything in the first six months from October 2023, it's safe to assume this is unfortunately more lip-service from UK authorities.