Nextgen crypto assets seized in Australia for money laundering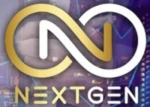 Nextgen crypto assets have been seized in Australia under suspicion of money laundering.
In a May 26th notice addressed to NextGen,  the Australian Transaction Reports and Analysis Center (AUSTRAC) states they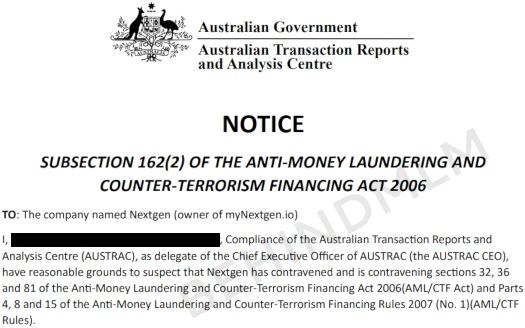 have reasonable grounds to suspect that Nextgen has contravened and is contravening … the Anti-Money Laundering and Counter-Terrorism Financing Act 2006 … and the Anti-Money Laundering and Counter-Terrorism Financing Rules 2007.
AUSTRAC's investigation into NextGen pertains to the suspected laundering of investor funds to cryptocurrency wallets in Australia.
It is suspected that very significant transactions of crypto currency transferred to Australia for purposes of Financial Trading have been received from countries that are sanctioned.

Such transactions of the crypto assets have been seized awaiting investigation.
It is unclear how much AUSTRAC has seized and what the wider affect on NextGen's business operations will be. As BehindMLM understands it, NextGen has yet to disclose the AUSTRAC seizure to its investors.
AUSTRAC has ordered NextGen's CFO to appear at an interview scheduled for June 15th. Confirmation of attendance is required by June 10th.
The matters to be covered by the interview are:

(a) Full disclosure of company activities and global areas of operation

(b) Location of global areas of crypto transactions in connection with the companies activities (especially pertaining to Iran, Iraq, Syria, Nigeria and Congo)

(c) The purposes of the Financial trading activities and destination of any withdrawals from the proposed broker account(s) of either profits or capital.
Evidence provided by NextGen's CFO will be "compiled with evidence already gained", to determine whether AUSTRAC's seizure stands.
NextGen is the third reboot of a Ponzi scheme run by serial Ponzi promoters Rehan and Rizwan Gohar.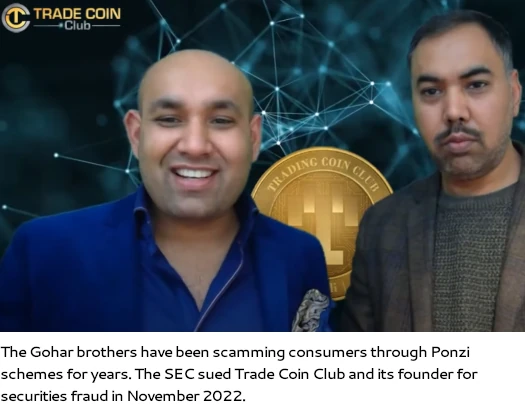 NextGen sees affiliates invest in AMGEN (another created shitcoin), on the promise of a passive 400%.
NextGen solicits investment in cryptocurrency, however returns are purportedly derived via forex trading.
Back in March 2023 NextGen held a marketing event in Cyprus. At the event, it was revealed Oscar Garcia was providing NextGen with payment processing services.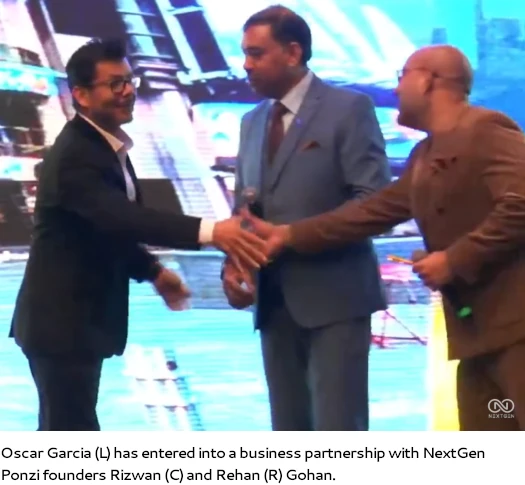 Garcia is currently under SEC investigation for securities fraud in relation to his collapsed Batched Ponzi scheme.
Whether AUSTRAC's NextGen investigation and seizure is related to Garcia's SEC investigation is unclear.