Bitcoin Trading World D&R order from California

Bitcoin Trading World has received a Desist and Refrain Order from California's Department of Financial Protection and Innovation.
On June 28th, DFPI cited Bitcoin Trading World and Antonije Stojiljkovic for securities fraud.
Just one problem though… Bitcoin Trading World is long gone and Stojiljkovic is already serving time in prison.
Launched in 2018, Bitcoin Trading World was part of Kristijan Krstic's Ponzi empire.
Stojiljkovic, as "Tony Rivas", ran Bitcoin Trading World with Krstic and other accomplices.
As per DFPI's D&R Order;
At all relevant times, Antonije Stojiljkovic (Stojiljkovic) helped create, promote, market, and organize fraudulent investment platforms, including Bitcoin Trading World. Stojiljkovic was the purported representative of Bitcoin Trading World.

In or around October of 2018, Stojiljkovic engaged in offering and selling securities in the form of investment contracts via the Bitcoin Trading World's public website and video calls to at least three investors in California.

Bitcoin Trading World encouraged investors to solicit other new investors in exchange for greater financial returns on their initial investments.

After the 30-day investment period expired, investors could not withdraw their investments.

Communications by Stojiljkovic aka Tony Rivas provided excuses as to why investors could not transfer the funds from their Bitcoin Trading World accounts and shortly after Bitcoin Trading World halted its operations and stopped communicating to the investors entirely.
The order goes on to acknowledge Stojiljkovic's indictment, guilty plea and sentencing earlier this year.
In July 2020, a federal grand jury in Texas indicted Stojiljkovic, among others, on charges of conspiracy to commit wire fraud and conspiracy to commit money laundering.

In November 2021, Stojiljkovic pled guilty to the charges of conspiracy to commit wire fraud in a criminal case filed by
the United State Attorney's Office.

On February 23, 2023, Stojiljkovic was sentenced to 36 months imprisonment, supervised release of 2 years and payment of restitution in the amount of $183,000.
Nonetheless, having determined Stojiljkovic offered unregistered securities through Bitcoin Trading World…
The investment contracts sold to California investors by Bitcoin Trading World and Stojiljkovic aka Tony Rivas were securities offered or sold in this state in an issuer transaction.
…DFPI has ordered Stojiljkovic to "desist and refrain" from committing further acts of securities fraud in California.
Pursuant to section 25532 of the Corporate Securities Law of 1968, Bitcoin Trading World and Antonije Stojiljkovic aka Tony Rivas are hereby ordered to desist and refrain from the further offering or selling any security in the State of California, including but not limited to investment contracts in "cryptocurrency mining programs".
Stojiljkovic is due for release from late 2025.
His boss, Kristijan Krstic, is on the run after Serbian authorities let Krstic and his wife go in 2021.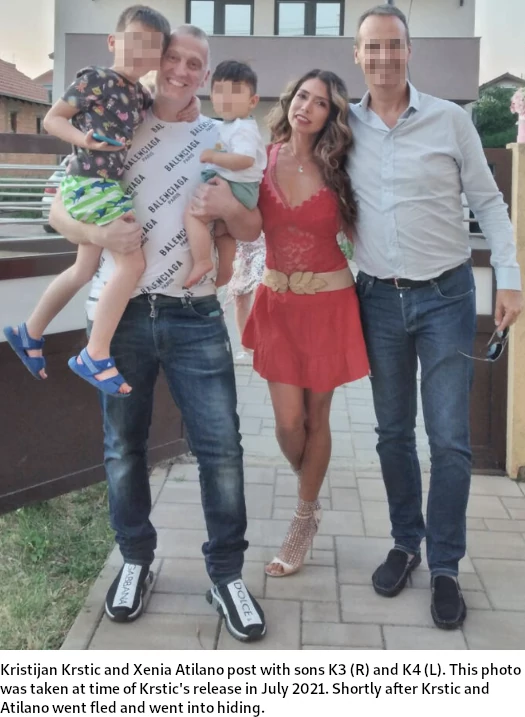 While I can't confirm anything, as of August 2022 the Krstics are believed to be hiding out in the Philippines.