Kristijan Krstic & wife disappear after home detention release

Well that didn't take long.
Just two weeks after being let out of custody, Kristijan Krstic and his wife have violated their release conditions and fled.
In July 2020, at the behest of the FBI, Serbian authorities arrested eleven suspects tied to Kristijan Krstic's $70 million dollar Ponzi empire.

Krstic (right) and his wife were two of the arrested suspects.
As per Serbian law, Krstic was released after being held for a year on July 23rd. His wife, Ksenija Fej Atilano Krstic, had been released to home detention in 2020 due to pregnancy.
The Belgrade High Court released Krstic and nine suspects to home detention.
As part of the conditions of their release, Krstic and the released suspects were required to report to police every Monday and Thursday.
As reported by Niske Vesti, Krstic, his wife and accomplice Marko Pavlovic have since gone missing.
Pavlovic last reported to police on Thursday, July 29th.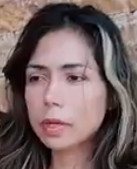 Krsitijan and his wife Ksenija Fej Atilano Krstic (right) last reported a week later on Thursday, August 5th.
Police attended the addresses provided by the Krstics and Pavlovic on August 8th. None of them were home.
Neighbors at one of the addresses the Krstic's provided stated "no one had lived there for a long time".
At an alternative address provided, police found the wife of another suspect.
She told them
she last saw (the Krstics) on August 6, and that she did not know where they were now, nor did she know the phone number of any of them.
The Krstics have four children. Due to their indictment and extradition case, the High Court ordered their children released to a "temporary guardian".
An approved visit on July 23rd saw the Krstic's reunited with their children. The children have since remained in the custody of the Krstics.
When questioned about the arrangement, the Center for Social Work told Niske Vesti the temporary guardianship had been terminated because they had not received a "new guardianship request".
Juzne Vesti reports that, for some reason, the Krstics were not required to surrender their passports upon release.
Neighbors at the address provided by Marko Pavlovic claimed they hadn't seen him or knew where he was.
Pavlovic's wife answered the door. She told police she hadn't seen her husband "for more than two weeks".
Pavlovic had been required to surrender his passport upon release.
Police admitted they'd lost the primary suspect in a $70 million fraud case to the High Court on August 28th.
The police also helpfully informed the court that, almost a month after the Krstics and Pavlovic fled, they have no idea as to their current whereabouts.
The Krstic's and Pavlovic were represented by the same lawyer, Milan Petrovic. Since the Krstic's and Pavlovic's disappearance Petrovic hasn't been reachable.
Niske Vesti report that locals familiar with the circumstances expected the Krstics to flee upon release.
At the time the attorney Milan Petrovic insisted "there was no reason for (the Krstics) to disappear while the European Court was in their favor."
BehindMLM readers have suggested Kristijan Krstic has links to and is being protected by the Serbian state.
We might just be seeing that play out.
Update 2nd August 2022 – Kristijan Krstic and Xenia Atilano may be hiding out in the Philippines.