Onyx Lifestyle linked to Eyeline Trading & WealthBoss Ponzis

Marketing material has linked a central figure in the Eyeline Trading and WealthBoss Ponzi schemes to Onyx Lifestyle.
For those unfamiliar with the three companies, Eyeline Trading and WealthBoss are one and the same.
Eyeline Trading was a Ponzi scheme launched by Dan Putnam and Jean Paul Ramirez in mid 2018.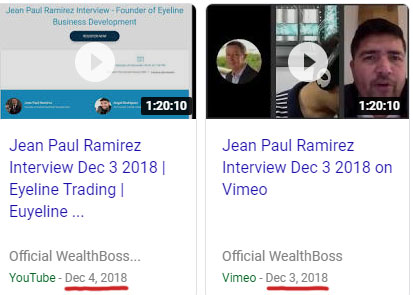 By early 2019 Eyeline Trading had collapsed, prompting Putnam and Ramirez to announce a WealthBoss reboot.
Onyx Lifestyle surfaced a few months ago. The company is headed up by co-founder Clifton Braun.
Onyx Lifestyle's business model sees affiliate invest in LQD8 Block positions, through which passive returns are paid.
According to Onyx Lifestyle's marketing material, the investment side of the business is managed by Global Money Management.
GMM LTD- Provider of LQD8 block micro-loan program

Global Money Management ( Limited "GMM" with offices in New Zealand, Colombia and Mexico is our exclusive partner that provides LQD8 Micro loans direct to Onyx Premier Members.
On their website, Onyx Lifestyle refers to their fraudulent investment scheme as the "GMM Ecosystem".
So who's behind Global Money Management?
According to a marketing slide, GMM is headed up by Jean Paul Ramirez.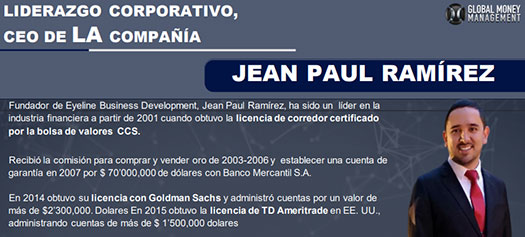 Yes, the same Ramirez who worked with Putnam on the Eyeline Trading and WealthBoss Ponzi schemes.
In Eyeline Trading and WealthBoss, Ramirez's ruse was cryptocurrency trading. In Onyx Lifestyle, it's some bullshit about micro-lending.
In reality, all three schemes do nothing more than recycle newly invested funds to pay off existing investors.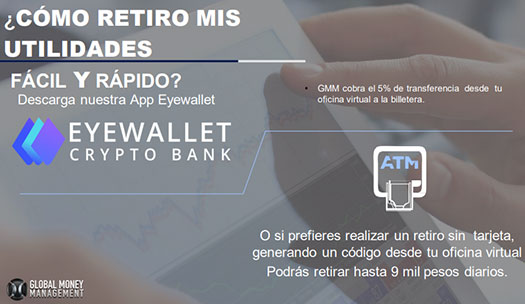 They also operate illegally in violation of securities law, by way of failing to register with financial regulators in any jurisdiction they solicit investment in.
Through Onyx Lifestyle, Jean Paul Ramirez is currently pillaging Japan hard.
Alexa currently estimates that a whopping 95% of traffic to Onyx Lifestyle's website originates out of Japan.
WealthBoss is targeting Australia (26%), Finland (23%) and the US (21%).
Quite the scam empire Ramirez has quietly built up for himself.
On Facebook Ramirez goes by Jean Paul Ramirez Rico. He claims to be living in Mexico, however his current whereabouts are unknown.
Global Money Management is incorporated through a shell company in New Zealand.