Ruja Ignatova's warning underscores OneCoin mafia ties

A secretly recorded conversation between Ruja Ignatova and Gilbert Armenta, her boyfriend, underscores links between OneCoin and organized crime.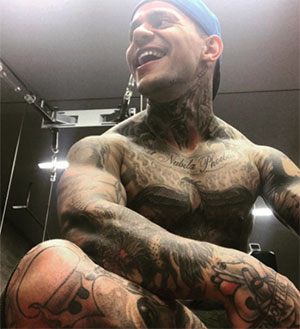 As part of his testimony earlier this month, Konstantin Ignatov (right) identified Gilbert Armenta as a major player in OneCoin's money laundering operations.
He also cited Armenta as his sister Ruja's boyfriend.
Both Ruja Ignatova and Armenta are married, with Armenta's reluctance to leave his wife a point of frustration for Ruja.
While that call is certainly notable for the spectacle (it shatters Ruja's carefully crafted lofty public persona), of far more interest is another secretly recorded phonecall between Ruja and Armenta.
The call in question was recorded by Armenta, who by that stage was an informant working with the FBI.
While the call lacks any wider context, it appears to be related to security.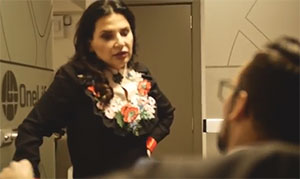 The call opens with an anxious sounding Ruja (right) warning Armenta that
we can get access to your emails within twenty-four hours if we wanted to.

You cannot prevent this shit. You have to be fucking careful.
What comes next is the closest confirmation of OneCoin's ties to organized crime yet, specifically the Russian mafia.
What (these) Russian guys can do you cannot imagine. (And) if they can do it, everybody can do it.

The only advice that you (will) get from me (is) do not use emails, do not… like just face to face or encrypted forms.

Nothing else is safe. Just believe me. Please.

I can get everything I want within twenty-four hours. And if I can, they can to.

I'm really worried. You have to be careful with communication. Everybody has to be careful with communication.
For emphasis: "I can get everything I want within twenty-four hours. And if I can, they can to".
What Ruja can get isn't clarified, but the tone suggests she sees herself as having the same reach and resources as Russian organized crime.
This ties into Konstantin testifying that Ruja once told him she knew a "rich and powerful person in Russia".
Ruja would eventually learn of Armenta's betrayal via a wiretap of his US residence. She is believed to have traveled to Greece shortly thereafter before disappearing altogether.
If the DOJ are aware of Russian mafia ties to Ruja's disappearance, for now they're keeping it to themselves.
Ruja's leaked calls have been made public as part of Mark Scott's criminal trial. Our thanks to the Inner City Press for requesting exhibits from the DOJ and making them public.