OneCoin twists arm of blockchain whitepaper author?

Reeling from the realization among affiliates that OneCoin currently doesn't have blockchain, newly appointed CEO Pierre Arens has rushed out a press-release.
The May 10th publication seeks to reassure affiliates that he is "wholly satisfied" with OneCoin's current SQL database "blockchain".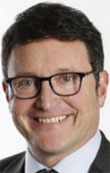 Addressing why the need for an actual OneCoin blockchain then, Arens wrote;
In our fast-moving digital environment, you must look constantly to the future.

We therefore decided to prepare for that future with the introduction
of a next-generation blockchain capability that will support our growth and diversification well into the future.

To do this, we engaged the services of a highly qualified specialist consultancy, who were asked to review our current needs and put in place a detailed plan for the introduction of this enhanced technology.

As part of this work, they prepared a White Paper summarising their findings and recommendations.
The blockchain specialist OneCoin hired was DX Markets's Marcelo Garcia Casil. As CEO of the company, Casil authored the non-public OneCoin blockchain whitepaper.
Upon being questioned about the whitepaper by Bjorn Bjercke, a peer in the blockchain industry, Casil revealed his work 'was not based on (OneCoin's) existing IT' infrastructure.
This meant that, despite Arens representation above that the whitepaper represents some sort of "enhanced blockchain evolution" for the company, Casil's proposals have nothing to do with OneCoin's current SQL database setup.
When probed further about OneCoin's current SQL setup, Casil admitted he "honestly (didn't) know the answers to those questions".
Now the story has changed.
Possibly having been threatened with legal action and who knows what else, Casil now claims he has in fact seen OneCoin's "existing system".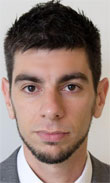 In a statement also published on May 10th, Casil wrote;
In recent days there has been publicity on the Internet suggesting that I have questioned the existing technological capabilities supporting the OneCoin cryptocurrency.

Any such suggestion is false and misrepresents my position.

I refute any allegations that I had not seen the existing system, nor have I questioned the competence of OneCoin's present arrangements to satisfy the current needs of the cryptocurrency.
Considering Casil is the one who claimed he hadn't seen OneCoin's current system, refuting his own claim seems rather odd.
That and the tone of the announcement reads more like a hostage release statement than someone genuinely interested in clearing the air about a non-existent blockchain.
In any event, Casil's statements directly contradict each other. So he was either lying when he was asked prior to OneCoin management twisting his arm, or he's lying now (after OneCoin management got to him).
Take your pick.
And isn't it funny how Pierre Arens can rush out a back-dated press-release about the whitepaper so quickly, yet not a peep about the Germany regulatory ban, Indian affiliate arrests, Hungarian crime taskforce or missing OneLife CEO Pablo Munoz?
Rome is burning, but god forbid someone reveals there is in fact no city.