Indian OneCoin scammers siphon $11.6 million out of bank accounts

Efforts to recover funds stolen by Indian OneCoin affiliates have hit a roadblock, following the revelation that 75 crore ($11.6 million USD) has been withdrawn from bank accounts used to accept invested funds.
Indian police arrested eighteen OneCoin affiliates in late April. The accused have since been remanded to police custody, which gives the Mumbai EOW access to interrogate as they continue their investigation.
To date $6.6 million USD has been seized from bank accounts connected to OneCoin. Before police froze the accounts however, it seems much more was withdrawn by the account holders.
DCP (crime) Tushar Doshi said, "We are probing if Rs 75 crore have been transferred by the accused to international bank accounts. If that has been done then recovery of investors' money might be difficult."
OneCoin are notorious for setting up shell companies to launder stolen investor funds through. If the Indian OneCoin affiliates didn't keep funds withdrawn for themselves, the money could literally be anywhere around the world by now.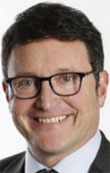 In related news, Luxembourg media outlet PaperJam interviewed newly announced OneCoin CEO Pierre Arens (right).
When confronted with the fact that regulators around the world are cracking down on OneCoin, rather than explain how OneCoin isn't a Ponzi scheme, Arens answered;
I am a responsible father. I would never have risked associating myself with such a fraudulent illegal organization.
Despite authorities in India, Italy, Germany and Hungary categorically singling OneCoin for fraud, Arens insists 'OneCoin (is) simply been the victim of a vast and massive denigration campaign, very well prepared and organized mainly from Europe'.
On the topic of CEOs, there's mounting speculation that OneLife CEO Pablo Munoz has left the company.
Munoz was a no-show at OneCoin's recent Macau event, despite appearing on the ticket as a featured speaker.
OneCoin affiliates at the time claimed Munoz's absence was due to a car accident. Thus far though I haven't seen any independent verification of the claim.
Meanwhile it has been observed that Munoz recently scrubbed his LinkedIn profile of any mention of OneLife or OneCoin.
According to his LinkedIn profile, Munoz is based out of New York in the US. If he has indeed abandoned ship, OneCoin are yet to issue a public statement confirming the news.