Nerium's Dennis Windsor counterclaims settled with injunction

Counterclaims filed by Nerium against co-founder Dennis Windsor have been settled via an agreed injunction.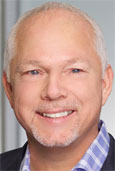 News of a settlement between Windsor (right) and Nerium (now Neora) broke back in May.
As per a joint motion filed on August 16th, the parties have agreed to a permanent injunction.
The injunction sees Dennis Windsor
prohibited and permanently enjoined from disclosing or using Nerium's confidential information that has not been made public;
required to delete any copies of Nerium's confidential information in his possession, custody or control.
Pending satisfaction of those two injunction clauses;
All other relief sought under the Settled Claims enumerated above, apart from the Agreed Permanent Injunction set forth herein, is hereby denied and dismissed with prejudice.
The court signed off on the requested injunction on August 19th.
Windsor sued Nerium for $22 million back in 2016. I believe that part of the lawsuit is still playing out.