Nerium Skincare accuse Jeff Olson of running "illegal financial schemes"

Nerium is involved in so many lawsuits at the moment that I'm finding it difficult to keep track of them all.
There's the Dennis Windsor lawsuit, the Modere lawsuit, the "chemical burns & disfigurement" lawsuit….
One that slipped through the cracks update wise was the Nerium Skincare lawsuit, filed in August, 2015.
The crux of the lawsuit is the allegation by Nerium Skincare that Nerium International (the MLM company) has breached a Perpetual Distribution and Licensing Agreement.
Nerium Skincare have a 30% ownership interest in Nerium International. Another point of contention is income from that ownership stake.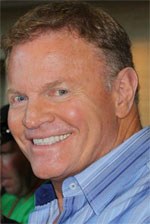 Nerium Skincare allege they've been underpaid because Nerium International, under the control of Jeff Olson (CEO and founder of Nerium), has stashed over $16 million in off-shore accounts.
Jeff Olson (right) is directly accused of "enriching" himself 'to the further detriment of Nerium International'.
As the lawsuit has continued to play out this past year and a half, the enrichment claims are now coming to a head.
Suspecting Olson has been squirreling money away, Nerium Skincare first requested permission to go over Nerium International's books in July of 2015.
Nerium International refused and continued to refuse access, which Nerium Skincare alleges is a violation of the Texas Business Organizations Code.
On February 9th Nerium Skincare filed a Brief in Support of an Application to Compel Statutory Records Inspection.
In it, the company claims to have
recently obtained concrete evidence of numerous inappropriate transactions—totaling millions of dollars—that were directed or overseen by Jeff Olson.
The nature of the evidence Nerium Skincare seems to have been primarily gleaned from served subpoenas.
This evidence leaves no room for doubt that Olson is guilty of financial impropriety; now the question is the scope and extent.

Nor is there any room for dispute that the Company previously underpaid Nerium by millions of dollars in equity and bonus distributions.
It appears the request to go over Nerium International's books (which they've wanted to do for years) is to confirm the evidence Nerium Skincare claims to have.
This is after Nerium International conceded it was incorrectly paying equity holders in the company.
After Nerium filed its application to compel records inspection and served discovery regarding the Company's equity allocations, the Company was finally forced to admit that its prior equity allocations were wrong.

Yet it refuses to provide Nerium the information needed to calculate what it is owed.
Nerium Skincare claim Nerium International, under the direction of Olson, are trying to win the lawsuit by starving Nerium Skincare of revenue.
The Company has not made an equity distribution to Nerium since February 2015.

It has never made a bonus distribution. It is purchasing less and less NeriumAD as it shifts from selling that to selling Optimera.

In short, it is trying to win by cutting off Nerium's income—and diverting it to Olson—until Nerium is forced to close its doors. The need for an inspection has become increasingly urgent
Later in the filing Nerium Skincare share specific details they claim is evidence of "illegal financial schemes".
Farc LLC

Olson has directed the Company to disburse over time more than $3.5 million in Company funds to an entity called FARC, LLC.

In the spring of 2015, Nerium's CFO, Lori Jones, discovered a collection of these mysterious payments (in $15k and $150k increments) scattered and buried in a Company ledger of over 100,000 entries.

After this discovery, she and Joe Nester asked Jeff Branch (the Company's Chief Financial Officer) to explain who FARC was and what services or goods it was providing to the Company.

Mr. Branch stated that the expenditures were not something Nerium should concern itself with.

He directed further inquiry to the Company's General Counsel, Eric Haynes.

When asked the same question, Mr. Haynes responded that FARC was engaged for "business development purposes," and refused to explain more.

Only after a third-party subpoena was served upon FARC did the Company produce underlying documentation.

It turns out that Olson bound the Company to a secret agreement with his long-time friend Steve Bright, to transfer enormous wealth from the Company to Bright, through FARC.

FARC was created on August 26, 2011 for the apparent purpose of receiving these payments

That same day, Bright's wife Vicki entered into the agreement whereby Olson purportedly

(1) transferred 3% ownership in the Company to FARC;

(2) agreed to pay FARC 5% of the revenues Olson received from the sale of promotional items or sales tools under the Company Agreement; and

(3) agreed to retroactively place a phony sales distributorship at the top of the Company's sales pyramid, whereby FARC would be paid commissions as one of the top earning sales distributors without actually performing services as a sales distributor for the Company.

In exchange for these lucrative promises of Company cash, FARC tendered just "ten dollars and other good and valuable consideration."

No effort has been made to legitimize these payments of Company money, nor has anyone explained why they chose to use an entity named "FARC" instead of the names of the people actually benefiting.

Only through third-party discovery has it been revealed that FARC, LLC's sole member is the FARC Special Trust.

The Settlor and Trustee of the Trust is Vicki Bright, Steve Bright's wife.

Bright is Olson's long-time personal attorney and friend.19 The beneficiaries of the Trust are the Bright's two children.

The only plausible explanation for the creation of "FARC" was to hide payments to Bright.

When inquiry was made regarding the payments, Company executives lied and continued to conceal the nature of the transaction.

NEFX Inc.

Mr. Branch, the Court will recall, was the Company's CFO and the only person Mr. Olson allowed into the "silo" surrounding the Company's internal financial data.

It now appears that to ensure Mr. Branch's loyalty, he received additional "compensation" of $10,000 per month, to be funneled through a corporation owned by Mr. Branch—NEFX, Inc.

NEFX is nothing more than Branch, who already was the CFO of the Company – responsible for overseeing investment transactions.

The agreement, which was only recently disclosed following a subpoena served on NEFX, calls for NEFX to received $2,500 a week beginning December 8, 2014.

Records now demonstrate that Mr. Branch surreptitiously received in excess of $300,000 through NEFX.

Based upon documents only recently obtained, it appears that on at least one occasion, on January 16, 2015, Mr. Branch submitted an invoice in order to receive an additional $75,000 "bonus", which was promptly approved and paid, although it does not seem to have been recorded on any of the Company's ledgers or financial statements.

(Nerium Skincare) requested all documents from both the Company and NEFX which would demonstrate that actual services were provided to the Company from NEFX, and were told that none existed.

Mr. Branch has admitted that the payments were simply additional "compensation" which he was to receive through NEFX.

In September 2016, Mr. Branch left the employment of the Company.

On his way out the door, the Company agreed to pay him $125,000 annually for "consulting" services and, perhaps more importantly, his silence.

Amber and Renee Olson

Amber Olson is Jeff Olson's daughter. Renee Olson is Jeff Olson's ex-wife. Each has been a salaried employee of the Company since 2012.

Recently produced documents reveal that, besides paying their salaries, Jeff Olson created phony distributorship positions for them, placing them at the top of the pyramid of brand partners where they could receive monthly "commission" checks as leading distributors—without actually distributing anything.

To hide these payments, phony distributor names were entered into the accounting system.

For Amber Olson, the distributorship was called "Gator Marketing."

For Renee Olson, the distributorship was called "Chill Development."

Secret payments to Gator Marketing exceeded $1 million and payments to Chill Development exceeded $700,000.

Other disguised payments were also made to directly to the Olson family.

The Company booked a "real estate bridge loan" to the law firm of "Stone & Bruce" in the amount of $347,000.

Nerium only later learned that this money really went to Renee.

Stuart Johnson

On the surface, Stuart Johnson appears to be the owner of "Success Partners," a vendor that purports to provide marketing aids.

He also happens to be Olson's long-time friend.

Nerium International paid Success Partners in excess of thirty-five million dollars ($35,000,000) through the third quarter of 2015.

In addition, Olson has directed Nerium International to pay over $400,000 in rent on Johnson's Hermosa Beach, California beach house, including a $25,000 charge that was approved by Olson personally and over the phone for "leasehold improvements to California office."

Nerium International has no "office" in California.

Other personal payments to Johnson appear scattered throughout Nerium International's books.

Discovery has revealed that, in transferring this wealth to Johnson, Olson was lining his own pockets.

At least $2,600,000 was secretly funneled directly back from Johnson (Success
Partners/Video Plus) to Olson (or Olson-owned entities) between 2011 and 2015.

In addition, Olson's personal expenses—and debts from when he was with the "Poker Training Network"— were paid by Success Partners, who in turn billed Nerium International for them.

In other words, Olson was using Johnson to siphon funds out of the Company.

The full extent of this scheme is unknown, which is why the Company's books and records must be examined.
In a nutshell, Nerium Skincare accuse Olson is misappropriating millions of dollars for personal gain.
They want to confirm as much by examining Nerium International's books.
(Nerium Skincare has) an absolute right to inspect the Company records for any proper purpose, which includes understanding how money is allocated and spent, or investigating fraud.
Rather than allow access and clear his and the company's name, Olson and Nerium International are hell-bent on denying access.
On January 16th Nerium Skincare's Motion for a Preliminary Injunction against Nerium International was denied. The court ruled Nerium Skincare had
not established a substantial likelihood of success on the merits with regard to the first element necessary to prove a trademark infringement claim under the Lanham Act.
Nerium Skincare filed a Motion for Reconsideration on January 31st.
Nerium Skincare's request for access to Nerium International's books was denied on January 20th.
The court directed Nerium Skincare to file a supporting brief, which is where the information quoted in this article was sourced from.
Jeff Olson's out of court response to Nerium Skincare's filing is as follows:
This is strictly a business financial dispute between Nerium International and NSC/NBI based on NSC/NBI believing they should have been paid more than they have, and is part of the same ongoing litigation that has been underway.

All payments were made in the ordinary course of business and for legitimate business purposes.

NSC/NBI shareholders are revolting against their management and this is NSC/NBI's desperate response to the shareholder revolt and to losing the injunction hearing.

NSC/NBI had a team of auditors at Nerium International on a quarterly basis, from the launch through April 2016, and had they found any financial improprieties at any point they would have had a duty to disclose those in their public financial filings at that time.

Their auditors were actually in our building the exact day and time they first asked the Court to order an audit. We have never had anything to hide from them.

We believe this is just an attempt to try to force us to settle the business dispute, because they are unhappy with the rulings so far.

As with the issues presented at the injunction hearing, we look forward to having our day in court and the truth prevailing.
Note that I wasn't able to verify where this purported response was first published (it doesn't appear on Nerium International's website or Olson and Nerium's Facebook profiles).
Nerium International now have until March 6th to reply to the brief.
Stay tuned…
Update 1st June 2017 – On June 28th Nerium Skincare and Nerium Biotechnology were hit with a civil contempt order and sanctions.
The Court hereby ORDERS Plaintiffs to pay Defendants reasonable attorneys' fees, not to exceed $25,000.
A Special Master was also appointed to resolve 'all remaining pretrial issues in this case'.
From what I can gather from the docket, the contempt order was issued in relation to Nerium Skincare and Nerium Biotechnology failing to provide Nerium International with 'the names of all individuals' who were provided access to certain documents.
Unfortunately filings in this case have been under seal for some time. This includes the contempt order, so I can't provide specifics at this time.
Update 31st July 2018 – On June 26th Nerium Skincare and Jeff Olson informed the court a settlement has been reached.
The settlement ends litigation between the two parties and sees Olson buy out Nerium Skincare's interest in Nerium International.