Dennis Windsor's Nerium lawsuit might be heading toward settlement

Dennis Windsor's long-running lawsuit against Neora might be coming to an end, following representation to the court that a settlement is on the horizon.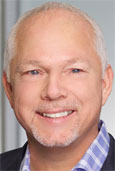 On May 15th a joint motion was filed, requesting an extension on a deadline set to inform the court about the likelihood of a settlement.
The joint motion was filed after the court prevented Windsor (right) from filing a fourth amended complaint.
Windsor filed his initial complaint against Nerium back in 2016.
In his fourth amended complaint, Windsor had wanted to change the defendant from Nerium to Neora, correct identified errors in previously made allegations and amend cited copyrighted works.
The court denied Windsor's motion on May 10th, along with a number of additional outstanding motions.
Granted on the same date were Motions for Partial Summary Judgement, filed by both Windsor and the Neora defendants.
Neora's summary judgment motions were granted with respect to "federal and state law claims".
They were denied with respect to sought declaratory judgment regarding copyright claims.
Windsor's summary judgement motions were granted with respect to counterclaims Neora had filed regarding copyright claims.
A motion seeking summary judgment on Neora's trade secrets counterclaims was denied.
A major blow to Windsor was Neora successfully getting his claims for copyright infringement, breach of contract, fraudulent inducement/fraud, promissory estoppel, unjust enrichment denied.
This left only Neora's counterclaims to be determined at trial.
On May 14th a joint status report concerning settlement was filed.
In it, Windsor and the Neora defendants advise that while " have not reached an agreement", their attorneys have " agreed to continue discussing these (settlement) issues over the next week."
Stay tuned…
Update 27th May 2019 – On May 21st the parties advised the court that a partial settlement had been reached, eliminating the need for a jury trial.