Co-founder sues Nerium for $22 million dollars

According to Dennis Windsor, back in 2009 Jeff Olson began discussing with him plans to launch two network marketing companies.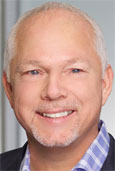 Windsor (right) claims to have been involved in MLM for over 36 years,
spending over 17 years in the field as a top distributor building large global sales organizations and over 19 years in Founder / Co-founder, Senior Executive and Senior Consultant roles helping to design, develop, launch, and manage Network Marketing Companies.
Of his 36 years in network marketing, 25 years were spent working with Jeff Olson across more than seven MLM companies.
Ongoing discussions between Windsor and Olson eventually resulted in Windsor leaving his Senior Vice-President position with VideoPlus.
From what I've been able to gather, Video Plus was a marketing production company that worked with MLM companies.
The first company Windsor and Olson launched as PTN Networking Marketing.
They worked on PTN for about a year, after which it was dropped in favor of developing a new company.
That company was Nerium, which launched in 2011.
Fast forward five years and Windsor's employment with Nerium has been terminated. He's now suing the company for copyright infringement and at least $22 million dollars.
Details pertaining to Windsor's termination at Nerium are sketchy.
According to Windsor, he's the "chief architect, creator and developer" of Nerium.
The concept for the company was developed by Windsor in what he refers to as a "private war room".
Over two years, it was in this room that Windsor claims he came up with Nerium's compensation plan and key elements of their business model.
All in all, Windsor claims he spent
six years developing, co-founding, and co-leading Defendant Nerium's record breaking global sales which has topped four hundred million dollars ($400,000,000.00) annually.
On March 31st, 2016, Windsor was terminated from his role as President of Nerium. Specifics as to why Windsor was fired are not revealed in his lawsuit.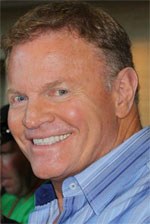 Nonetheless, Windsor argues that he never signed a written license agreement with Jeff Olson (right) or Nerium for their use of his purportedly "copyrighted work product".
Windsor contends that seeing as neither Olson or Nerium have an ownership interest or right to use his work, it constitutes copyright infringement.
Specifically, Windsor alleges he
never granted Olson or Nerium any written license (exclusive or otherwise) in and to, and for the use of, (his) copyrighted work product.
According to Windsor, consent was given 'pursuant to a nonexclusive implied license, which had to be supported by consideration'. The termination of Windsor as President of Nerium has seen that license revoked.
Windsor also alleges he was promised commissions on a Three Star National Marketing Director ranked compensation plan position, a 15% royalty from Nerium Edge monthly fees and a 5% equity share of Nerium.
Windsor claims up until his termination, he never received any of what was promised to him.
In a lawsuit filed against Nerium and Jeff Olson on April 6th, 2016, Dennis Windsor is demanding
a declaratory judgement confirming he is the rightful copyright owner of Nerium's compensation plan and key elements of their business model
a declaratory judgement confirming that, following Windsor's termination, Nerium and Olson are now using Windsor's copyrighted work without a license
a permanent injunction barring Nerium from using its compensation plan and key elements of their business model
copyright infringement damages, to be determined via evidence at trial
commissions payable on the Three Star National Marketing Director position, totaling $2.25 million dollars
royalty fees payable on Nerium Edge monthly fees, totaling more than $9.9 million dollars
the value of 5% equity ownership in Nerium, estimated to be worth $9 million dollars
injunctive relief "in excess of over $1,000,000 and
legal costs
First things first, should Windsor's lawsuit go to trial and he wins, Nerium is going to be gutted.
Unable to use their compensation plan, they're not going to be able to pay affiliates and will essentially have to come up with a new plan – integrating existing owed commissions and recorded sales volume into it.
Other modules they'd have to replace include the backoffice and several marketing ideas and concepts.
That's a nightmare any MLM company is unlikely to survive.
The fines Nerium can probably afford to pay, but it's the sought injunction that'd be crippling.
How Windsor's attempt to have himself designated copyright owner of Nerium's compensation plan and key elements of their business model, will be interesting to watch play out.
I'm sure in their yet to be filed response Nerium and Olson have a different take on things.
Questions that come to my mind are
why did Nerium terminate Windsor?
why wasn't a written contract signed by Windsor and Nerium and/or Olson?
why wasn't any of the perks Windsor was promised part of a written agreement, as opposed to an oral agreement Windsor claims Nerium and Olson are bound to?
why did Windsor say or do nothing about his promised perks for five years?
was the copyrighted nature of Nerium's compensation plan and key business elements at any time discussed between Windsor and Olson and/or Nerium?
One possible reason for Dennis Winsdor's termination from Nerium is his recent appointment at Jeunesse.
Sometime over the past week, Windsor was appointed to the newly created position of Chief Development Officer at Jeunesse.
The timing suggests Windsor and Jeunesse began negotiations while he was still working at Nerium.
If Jeff Olson caught wind of Windsor's courtship with Jeunesse, that'd certainly explain his termination. Perhaps also why the subject isn't addressed in Windsor's lawsuit.
We'll keep an eye on this one as it plays out. For now, stay tuned…