Mobile Blog Pro Review: $29.95/mth mobile blog app

There is no information on the Mobile Blog Pro website indicating who owns or runs the business.
The Mobile Blog Pro website domain ("mobileblogpro.com") was registered on the 29th of January 2013, however the domain registration is set to private.
Further research into Mobile Blog Pro reveals affiliates of the company naming Rune Fjortoft as the owner of the company, with Fjortoft offering unofficial tech support on various MLM income opportunity forums.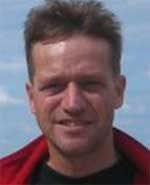 Fjortoft (photo right) has a history of involvement as an affiliate with several dubious affiliate programs and MLM companies, including Traffic Buddha, Just Been Paid and FastCashLevels.
Fjortoft's last MLM venture, Instant Cash Matrix, was launched in November 2011 and paid affiliates roughly $2.33 per new affiliate recruited each month.
Just over two months later, the scheme collapsed with Fjortoft sending out the following update to the company's affiliates:
Hi, I am really sorry to tell you all, but the site is gone forever.

Something happened at the hosting company I was using
resulting in me loosing (sic) the website and all backups were compromised as well.

A bit of an ironi (sic) as one of my arguments when promoting the site was it's quality hosting and my professionalism.

Well, life is funny sometimes. It never pays of to be high strung.

My humble appologies (sic) to all.

Rune F
Read on for a full review of the Mobile Blog Pro MLM business opportunity.
The Mobile Blog Pro Product Line
Mobile Blog Pro has no retailable products or services. Instead, affiliates of the company are only able to market affiliate membership to the company itself.
Bundled with Mobile Blog Pro affiliate membership is a mobile app that allows affiliates to "blog from anywhere".
In addition to blogging, Mobile Blog Pro state their app will also alow users to
post, edit, attach pictures, include video and even share your latest posts on your social networks, all with the click of a button!
It is unclear which blogging platform Mobile Blog Pro are using for their backend.
Mobile Blog Pro charge affiliates $69.95 upfront and then $29.95 a month thereafter for access to their blogging app.
The Mobile Blog Pro Compensation Plan
The Mobile Blog Pro compensation plan revolves around affiliates recruiting new affiliates, offering an upfront recruitment commissions as well as residual earnings.
Recruitment Commissions
Mobile Blog Pro pay out members on the recruitment of new affiliates down three levels of recruitment.
For every new affiliate recruited the recruiter is paid $25 (level 1). Any new affiliates brought in by directly recruited affiliates (level 2), generate a $5 commission. If any of these level 2 affiliates recruit new affiliates of their own (level 3), a $3 commission is generated.
Residual Commissions
Residual commissions are offered in Mobile Blog Pro using a binary commissions structure. A binary compensation structure places an affiliate at the top of the structure, with two legs branching out from under them: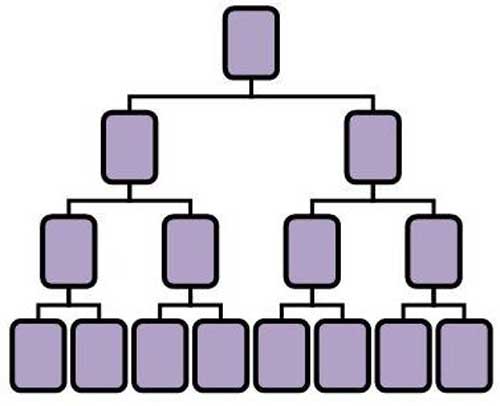 These two legs are the start of two teams, with positions under them able to be filled either via direct recruitment or the recruiting efforts of an affiliate's up and downlines.
Residual commissions are paid via pairing, using a 1:1 ratio between the left and right teams. Every affiliate you have on your left team paired to one affiliate on your right team generates a $10 commission each month.
In order to qualify for Mobile Blog Pro residual commissions, an affiliate must have at least two affiliates in their binary (one on the left and one on the right).
Joining Mobile Blog Pro
Affiliate to Mobile Blog Pro is $69.95 upfront and $29.95 a month thereafter.
Conclusion
The major problem I see with Mobile Blog Pro is the complete lack of a retail option. No retail means no retail customers and ultimately that means an MLM company full of affiliates, with affiliates generating 100% of the company's revenue via their own funds.
Nothing is being sold to retail customers.
One possible reason for Mobile Blog Pro not targeting retail customers could be the price of the app. $69.95 for a mobile blogging app sounds a bit steep, given the plethora of free alteratives.
What blogging platform Mobile Blog Pro are using to power their network isn't known, but regardless I see it as a hard sell without the attached income opportunity at the current price point.
When you combine no retail customers with a compensation plan that pays out commissions when said affiliates have 'paid their monthly membership', what you end up with is an MLM opportunity that requires affiliates to recruit new affiliates to earn.
If the recruitment stops, newly joined affiliates will stop paying their monthly membership fees. When that happens those above them will stop paying their fees and so on and so forth.
MLM companies that rely on the constant recruitment of new members to pay out commission are commonly referred to as pyramid schemes.