MOBE Receiver claims Matt Lloyd in hiding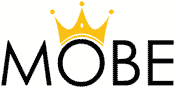 On June 5th a Florida District Court Judge appointed a temporary MOBE Receiver.
The Receiver has taken control of MOBE's assets and will work towards an eventual distribution of losses to Matt Lloyd's victims.
In the meantime Lloyd himself appears to be in hiding.
As I write this the MOBE Receiver has hooked up a placeholder website to the MOBE domain. Presumably this will be updated to a more user-friendly template at a later date.
In the meantime visitors are directed to another domain, on which a FAQ has been published.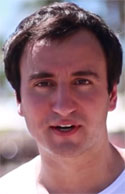 The second-last question in the FAQ relates to Lloyd (right) since the June 5th order was made.
Where is Matt Lloyd?

Matt Lloyd's real name is Matthew Lloyd McPhee. He turned 31 in January of 2018.

He is an Australian national but he lives now in Kuala Lumpur, Malaysia.

He has maintained a very low profile since the lawsuit was filed; in particular, he has refused to contact the Receiver concerning this matter, despite the Receiver's efforts to contact him.

If anyone locates Mr. McPhee, please ask him to contact the Receiver.
How long Lloyd intends to remain in hiding is unclear.
Certainly at this point he's aware non-cooperation with the Receiver and ignoring the FTC's lawsuit could lead to greater penalties.
Two other important questions addressed by the Receiver include:
MOBE affiliates should immediately cease payments to the company
plans to attend MOBE events (including affiliate expenses such as travel and accommodation) should be cancelled – there won't be any events and
affiliates continuing to promote of MOBE on social media are violating federal law
As we've previously reported, the MOBE preliminary injunction hearing is scheduled for June 26th.
As with Digital Altitude, it is expected the TRO will be converted into a preliminary injunction and the Receivership appointment made permanent.