Default entered against Matt Lloyd and MOBE related entities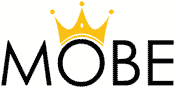 Following a Motion for entry of clerk's default by the FTC on February 1st, default has been entered against Matt Lloyd, MOBE and several MOBE related entities.
In total the court clerk entered default against ten MOBE defendants;
Matt Lloyd (aka Matthew Lloyd McPhee);
Mobe LTD;
MobeProcessing;
Transaction Management USA;
MOBETraining;
9336-0311 Quebec Inc.;
MOBE Pro Limited;
MOBE Inc.;
MOBE Online LTD; and
Matt Lloyd Publishing Pty Ltd.
The recording of entry of default paves the way for the FTC to file for default judgement at a later date.
Regarding Matt Lloyd though, things might be a little complicated.
As of last July it was looking like Lloyd was heading towards a settlement with the FTC.
That was seven months ago however, and we haven't had any updates since.
The FTC filed for a Motion of entry of clerk's default against Lloyd on the basis that, as of February 1st, 2019, Lloyd had 'failed to plead or otherwise defend this action'.
It was on this same basis that the court clerk recorded an entry of default against Lloyd.
On February 6th, five days after default had been entered, Lloyd filed an answer to the FTC's lawsuit.
I'm unclear on whether Lloyd's answer after the fact has any bearing on the recorded entry of default.
With respect to Lloyd's answer to the FTC's complaint, most of it is denials – suggesting a settlement, at least for now, is off the table.
In particular Lloyd seems to have taken objection to the FTC's characterization to the "education" MOBE provided.
Here are some examples;
(1) Matt Llord denies the statement "Defendants claim to have a "simple 21-step" money-making system that will show consumers how to quickly and easily make substantial income", because it was explained clearly in 21 step system as well as in disclaimer that it requires work and effort.

It was also demonstrated that student success depends on their efforts.

(2) The remainder of paragraph 35 is denied due to the mischaracterisation of sales agents as they were coaches who teach useful material to students.

(3) The remained of paragraph 38 is denied due to the mischaracterisation of MOBE products as memberships, MOBE did not offer its programs as memberships, and these programs were educational.

(4) Matt Lloyd denies that MOBE programs were progressively tiered in a way that buyers have to pay for the program in full first before they join another coaching program.

All of these programs were different programs.

Also, there are many other ways to enter these programs rather than paying for them.

(5) Concerning paragraph 60 of the Complaint, Matt Lloyd denied due to the statement that was said: "no work or effort is required to make  sale."

It was statements [sic] at numerous places along with income disclaimers and agreements that it requires effort and work.
And so on and so forth.
Few thoughts;
In regulatory cases involving fraudulent MLM opportunities, courts have consistently ruled that what participants had to do to get paid wasn't "work".
Two prominent examples that come to mind are Zeek Rewards (selling bids) and TelexFree (selling VOIP packages).
Neither action was deemed "work that required effort", sufficiently so to argue that both schemes were fraudulent in nature.
And so I think Matt Lloyd is going to have a hard time arguing selling MOBE's "educational" courses was legitimate work, upon consideration of widespread losses among MOBE participants.
Also given said widespread losses, making an argument that MOBE's "educational" courses were legitimate is also problematic.
The financial reality for the majority of MOBE members who undertook the courses speaks for itself.
As of February 13th there aren't any further updates on the case docket after Lloyd's February 6th filed answer. Stay tuned…