MMM Global 2019 Review: The Ponzi scheme that refuses to die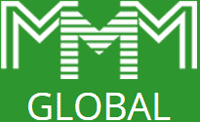 Being one of the most notorious MLM Ponzi schemes to date, MMM Global practically needs no introduction.
MMM Global was founded by Sergey Mavrodi and has origins in Russia dating back to 1989.
Over the past few years MMM Global has embraced cryptocurrency fraud. In addition to the central scam that collapsed in April 2016, has emerged and reemerged via smaller localized chapters.
Typically MMM Global flourishes in the third world countries, until it inevitably collapses and causes widespread investor losses.
Mavrodi himself died destitute on a Russian bus stop early last year.
Since his death however scammers have attempted to reboot MMM Global  and continue the scam.
In some instances they've gone to extreme measures to dupe people into believing Mavrodi is still alive; such was the cult following Mavrodi enjoyed during his prime.
The latest attempt is more subdued. Operating from the domain "mmmglobal.online", the website is basically a clone of the collapsed global version of the scam – complete with Mavrodi's infamous mug shot.
The domain itself was privately registered in May 2018 but only recently put to use.
Alexa cites India (28%) and Myanmar (23%) as the top sources of traffic.
Russian scammers, Indian scammers or Burmese scammers. Take your pick.
South African scammers are also a strong possibility, as per the use of ZAR on the MMM Global 2019 website;
If you want to put your money, so click "Provide Help" and point the sum of money, you would like to put in the System.

The minimal sum is 100 ZAR.
South Africa's previous MMM Global chapter collapsed in May 2016.
Read on for a full review of the MMM Global 2019 Ponzi scheme.
MMM Global 2019 Products
MMM Global 2019 has no retailable products or services, with affiliates only able to market MMM Global 2019 affiliate membership itself.
The MMM Global 2019 Compensation Plan
Down from 100% a month in the original version, MMM Global 2019 only advertises a 90% ROI in thirty days.
Investments into MMM Global 2019 are made in bitcoin.
Note that in order to withdraw funds from MMM Global 2019, new investment equal to the previously invested amount must be made.
Referral commissions on funds invested by recruited affiliates are paid via a unilevel compensation structure.
A unilevel compensation structure places an affiliate at the top of a unilevel team, with every personally recruited affiliate placed directly under them (level 1):

If any level 1 affiliates recruit new affiliates, they are placed on level 2 of the original affiliate's unilevel team.
If any level 2 affiliates recruit new affiliates, they are placed on level 3 and so on and so forth down a theoretical infinite number of levels.
level 1 (personally recruited affiliates) – 10%
level 2 – 5%
level 3 – 3%
level 4 – 2%
level 5 – 1%
Joining MMM Global 2019
MMM Global affiliate membership is free.
Participation in the attached MLM opportunity however requires a minimum 100 ZAR investment made in bitcoin.
Conclusion
There's not really much to the MMM Global Ponzi model.
You invest and someone who joined before you steals your money. Your own ROI withdrawal then depends on subsequent investment.
Everything is tracked internally through Mavro points. Once withdrawals inevitably exceed new investment, the majority of MMM Global investors are left with worthless Mavro balances in their backoffice.
This has already happened roughly a dozen times across Africa, India and Asia.
MMM Global 2019 won't play out any differently. Most of the invested funds will be stolen by scamming admins able to manipulate the system.
Everybody else loses out.