MMM Asia Ponzi scheme busted by Indian CID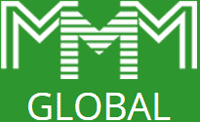 MMM Asia is an offshoot of the MMM Global Ponzi scheme. Like MMM Global, MMM Asia promises investors 100% a month ROI on bitcoin investments.
Through a centrally-managed cash gifting scheme, MMM Asia tracks newly invested funds which are used to pay off existing investors.
MMM Global ran out of newly invested funds and collapsed earlier this year. Smaller local chapters of the Ponzi scheme in South Africa and elsewhere have since also collapsed.
MMM Asia appears to be one of those chapters, with police in Bengal receiving recently filed complaints from investors.
One of the complainants was Uttam Jana form Udaipur.

Uttam claimed that he came across a person named Samar Kumar Jana, who promised him that the victim earn in lakhs if he registered online with an international company.

Samar said that if Jana invested Rs500 on someone through the company's scheme (Mavro Point), he would get back the money with interest.

Accordingly, Uttam had spent Rs500 and received Rs700 in re turn. Similarly two others fell into the trap.
Local police escalated the case with the Crime Investigation Department (CID), who lodged a First Incident Report earlier this month.
Samar Kumar Jana was arrested on July 19th. The CID have transferred him to Kolkata for further interrogation and are still working the case.
We are trying to find out the kingpin who chose Bengal as their place of operation," explained a CID official.
The CID's investigation so far has revealed that MMM Asia began operations in Bengal back in 2011.
Investigators have so far seized multiple bank accounts in Midnapore and sealed money exchange routes that would be used to siphon off the money outside the country.

Police said that they are investigating about 12 persons who might be involved in this transfer.

So far, CID has traced over 550 investors in MMM Asia and the total amount invested has been traced to around Rs 12 crore ($148,000 USD).
Due to the use of bitcoin, MMM Global and its local chapters are notoriously difficult for authorities to investigate. Given the international scope of MMM Asia's operations, the CID has also sought assistance from Interpol.
Another local MMM Global chapter that operates in India, MMM India, still appears to be operational.
An investor on the MMM India Facebook page claimed the scheme was "running very good" on July 24th. Alexa traffic statistics to the MMM India website however paint a different picture.
At the time of publication the MMM India website has an Alexa rank of over 300,000 and dropping. Six months ago the site had a rank of about 40,000 (a lower number represents a higher number of visitors to the website).
Comparatively, the MMM Asia website currently has an Alexa ranking of over 3.7 million.
An Alexa rank of 300,000 is nowhere near high enough to sustain a 100% a month ROI Ponzi scheme, suggesting MMM India may be on the brink of collapse.
Whether Indian authorities tie the scam to their MMM Asia investigation remains to be seen.