Mavrodi responds to NCC's MMM Global investigation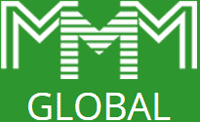 In late January we reported that a South African bank had frozen bank accounts tied to MMM Global.
The move came after authorities in South Africa announced they were investigating the scheme last September.
Recently the National Consumer Commission concluded their investigation, with all but one of the nine suspected pyramid schemes given the all-clear.
Findings pertaining to the remaining eight schemes have been forwarded to South African Police for further investigation. Pending enforcement actions by police, the NCC announced late last week they wouldn't be publishing their findings.
One of the schemes investigated was MMM South Africa, the local South African chapter of MMM Global.
Under the ruse of an "inevitable financial apocalypse" being perpetually just around the corner, MMM Global operate a Ponzi scheme through BitCoin.
Heading up MMM Global is Sergey Mavrodi, who hours ago issued his formal response to the NCC investigation.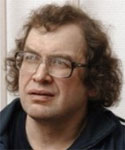 Rather than explain how MMM Global and MMM South Africa are not Ponzi schemes, Mavrodi (right) instead told investors "things are well" and "not to worry about anything".
In general things are well in South Africa, everyone gets paid. And it's the most important (thing).

Somehow inconceivable authorities' actions that are going to discredit our System.

There are some negative articles appearing in mass media, so on and so forth (and) of course it makes (MMM Global) participants nervous.

Naturally it has to be addressed. In relation to it I would like to say the following:

Firstly, we have been inspected already beginning from September 2015, by the mentioned committee, which has been checking the legal aspect of MMM. That is about half year.

Till now there's no any official document which would state that MMM violates the law. It means we don't violate the law and therefore they can't hold anything against us.
I have to point out here that the NCC are not an enforcement agency. Their findings have been forwarded to police, who are further investigating.
Furthermore, we are consulted by the best South African lawyers, they are ready to defend our interests before any committee and court.

However, by virtue of, as I already said, there's no one document or official decision against us, accordingly the lawyers have no grounds to defend us.
Mavrodi doesn't name who the lawyers are they've purportedly engaged in South Africa.
For all the talk of legal bravado however, Mavrodi later acknowledges that really, all it comes down to is this:
Whatever sequence of events we are beyond the jurisdiction of the authorities of South Africa. In other words our servers aren't located in South Africa.

We have no legal bodies or centralized bank accounts, therefore there's nothing that can be close down and what the authorities could undertake against us. It's totally incomprehensible. I.e. it's clear that they can do nothing, properly speaking.

So, participate without worrying and don't be afraid of anything.
It's pretty obvious Mavrodi has absolutely no plans to challenge police action against MMM Global, with talk of lawyers nothing more than Ponzi puffery.
Should South African police move against the scheme, Mavrodi will throw local participants under the bus and pretend nothing happened.
This is evidenced in Mavrodi's recent MMM Global news update, also published a few hours ago.
In it, Mavrodi makes no reference to regulatory problems in South Africa or the late January collapse of the scheme in China.
Hello! Here is the news. It's already common practice that we don't have any extraordinary news recently.

The main news is that everyone gets paid. And we don't need any other news. The System is evolving and growing in strength. And it's the main thing.

Actually, some technical, i.e. merely working issues are constantly arising. Since I'm asked to note some aspects, indeed, we have at times a kind of technical problems, but it's merely work process and to my mind there's no need to pay any special attention to it.

In other words we solve them as they arise, on a routine basis. We are aware of them all: you shouldn't think that if I don't mention them, means – we don't know about them.

In fact we do and resolve them as many as possible. So don't worry about them. As for the rest, let me repeat that everything is excellent and marvelous and will be even better. Ok, see you next time.
Despite having investors from around the world, to date South Africa and China are the only countries to have investigated MMM Global.
Mavrodi, already convicted of running a Ponzi scheme in Russia, continues to operate the scheme from an unknown location.