NCC's WorldVentures findings will not be made public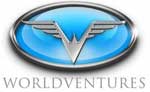 Despite reports late last week suggesting the NCC were going to publish their findings on several investigated MLM opportunities, the agency has today clarified there will be no public updates on the outcome.
Despite the overall lack of comment, NCC spokesperson Trevor Hattingh did give one of the companies investigated the all-clear.
DiPESA showed no characteristics of operating a pyramid scheme, as defined by the Consumer Protection Act.

On completion of our assessment into the business practices and operating model of DiPESA, the NCC found that the company did not require any further assessment or scrutiny.
The NCC had been investigating nine suspected pyramid schemes; WorldVentures, Kipi, also known as Mydeposit241, Make Believe, NMT Investments, Instant Wealth Club, MMM South Africa, Sikhese (Pty) Ltd, DiPESA as well as Wealth Creation Club.
Reading between the lines, it's likely all but DiPESA have been reported to police for further investigation.
Hattingh said that the NCC would not update the media or public on the outcomes of its assessment on the other suspected schemes "simply to safeguard the integrity of the processes on the part of the Saps (South African Police Service).

"We have been working with the Commercial Crimes unit of Saps on this matter from the onset, and have now handed over all information and assessments to them to deal with the matter further," he said.
At the time of publication there is no indication as to how long followup police investigations might take.
What we do know though is that neither World Ventures or MMM Global in South Africa show 'no characteristics of operating a pyramid scheme'.