Mirror Trading International securities fraud C&D in Texas

Mirror Trading International has received an emergency securities fraud cease and desist from Texas.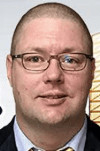 The cease and desist order applies to Mirror Trading International PTY LTD and owner Cornelius Johannes "Johann" Steynberg (right).
US MTI promoters Michael Aaron Cullison (Nevada), Steve Herceg (California) and Brian D. Knott (Nevada) are also respondents to the order.
The Texas State Securities Board identifies MTI as an "international multilevel marketing scheme tied to investments in a cryptocurrency forex trading pool".
The cryptocurrency and forex trading pool are "securities" as that term is defined in … the Securities Act.
Neither Mirror Trading International, Johann Steynberg or any of its promoters are registered to offer securities in Texas.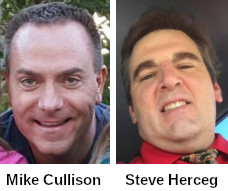 Consequently the TSSB asserts MTI and promoters Cullison, Herceg and Knott are
illegally soliciting Texans to purchase fraudulent investments in (Mirror Trading International's) cryptocurrency and forex trading pool.
Specific examples of marketing claims cited by the TSSB include (quoted verbatim):
investors deposit as little as $100 and make an average of 10% per month;
investors simply need to "[j]ust sit back and watch [their] MONEY grow;
the investments pay "daily trade income", the daily trade income is "automatically compounded" and "compound interest is the 8th wonder of the world";
the investment "grows your bitcoin compounding daily earning an average of 10% per month";
the investments have more than 200+ days straight with positive gains; and
the investments close 600 to 800 trade each day and have not lost a trade in almost a year.
Steve Herceg is called out for targeting the economically vulnerable,
by encouraging them to put their governmental assistance "stimulus/covid check to work" by purchasing (MTI) investments.
The TSSB also draws attention to the US promoters failing to inform potential investors of their previously bankruptcies.
Michael Cullison filed for Chapter 7 bankruptcies in 1999, 2006, 2011 and 2015.
Brian Knott filed for Chapter 7 bankruptcy in 2010 and 2019. Steve Herceg filed for Chapter 7 bankruptcy in 2017.
The above disclosures are legally required as part of securities law. Also required are disclosures on Mirror Trading International's behalf, which as noted by the TSSB are not provided.
In connection with the offer of investments in the cryptocurrency and forex trading pool, respondents Mirror Trading and Steynberg are intentionally failing to disclose Steynberg's business repute, qualifications and experience.

Mirror Trading and Steynberg are (also) intentionally failing to disclose material facts relating to the administration of the "digital software" and "artificial intelligence" used to trade forex.
MTI, Steynberg, Cullison, Knott and Herceg have been ordered to cease operating and promoting Mirror Trading International in Texas.
Whether the SEC has instigated a federal investigation into the company and its promoters is unknown.
BehindMLM reviewed Mirror Trading International in October 2019. Our review correctly identified Mirror Trading International as a securities fraud Ponzi scheme.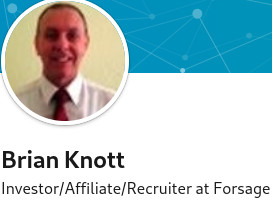 One final note is respondent Brian Knott identifying himself as a Forsage promoter in his official LinkedIn profile.
BehindMLM reviewed Forsage in April 2020. Based on its business model, Forsage is a cryptocurrency gifting scheme.
Whether Knott's promotion of Forsage in the US will lead to any regulatory action remains to be seen.
Mirror Trading International and the individual respondents have thirty-one day to respond to the TSSB's order. Failing which the cease and desist notice becomes a permanent injunction.
Continued promotion of Mirror Trading International in Texas runs the risk of a $10,000 fine and prison sentence of two to ten years.