Minerva Trading Bot scammers sentenced to prison in Austria

A 58 year old man and his 81 year old father have been convicted on Ponzi fraud charges.
Authorities in Austria began investigating the duo following an anonymous complaint filed in November 2019.
Investigators uncovered 13 million euros in damages, tied to promotion of Minerva Trading Bot.
Minverva Trading Bot was an MLM Ponzi scheme launched by Gregor Maihart in mid 2019.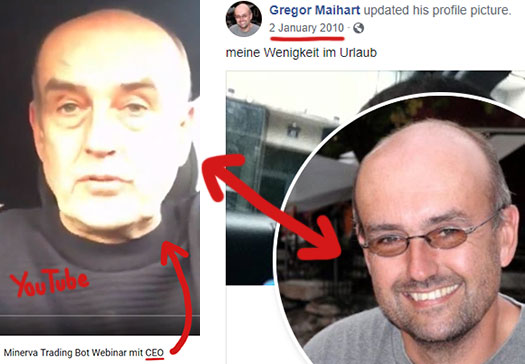 Minerva Trading Bot was run through Telegram and promised investors a 200% ROI. After Minerva Trading Bot collapsed, Maihart funnelled his victims into the Finiko Ponzi scheme.
Minerva Trading Bot's victims were primarily from Austria, Germany and Switzerland.
Maihart is from Austria and appears to fit the 58 years old description of one of the arrested suspects. I haven't been able to 100% confirm if he's the younger suspect however.
After Minvera Trading Bot and Finiko collapsed (circa mid 2021), the younger suspect fled to Bulgaria.
By this stage the Austrian investigation had expanded across Europe through cooperation with Germany, Switzerland and Bulgaria.
The younger suspect was arrested in Bulgaria on a European arrest warrant on October 21st, 2021. The suspect was extradited to Austria in November.
Around this time his father, the 81 year old suspect was also arrested. He was later released on bail.
Following an interrogation by Austria's Public Prosecutor's Office for Economic Affairs and Corruption, both suspects confessed.
Following a trial held in late 2022, the younger suspect was sentenced to four and a half years in prison. His father received a 30 month partially suspended sentence.