Minerva Rewards Review: Content marketing & sales

It's no secret that women make up an overwhelming majority of online retail purchasing power on the internet.
Aiming to carve their share of retail sales and advertising sales in the diet, health and beauty across the women ages 29-49 demographic, comes Minerva Rewards.
Read on for a full review of the Minerva Rewards business opportunity.
The Company
Information is currently scarce at the Minerva Rewards website with no information provided as to who is running or owns the company.
The domain registration for minervarewards.com however names a 'Charlie Culver' as the admin contact and provides a corporate address for Minerva Worldwide, who are based out of Washington in the US.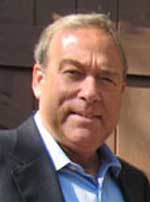 Various Minerva Place marketing materials name Culver (photo right) as the President of Minerva Place. Culver has previously been involved in several MLM companies including Prime Buy Network, Elcombe Systems, Advantage Marketing Systems, Usana and Evolv.
After doing further research, other members of the Minerva Rewards executive team I've seen named include:
Peter Baloff (CMO and co-founder)
John Gustin (CEO)
Jimmy Kossert (Senior VP of Sales)
Larry Thompson (Advisor)
Ted Charchuk (COO)
Given that it's not too difficult to track down, why this information isn't just presented on the Minerva Rewards website I'm not sure.
The Minerva Rewards Product Line
Minerva Rewards themselves will run the website 'Minerva Place'. Minerva Place (as of yet not launched) aims to be the top online destination in the diet, health and beauty niche.
The company aims to achieve this by running the website as an article directory (focusing on the diet, health and beauty niche) that is constantly updated.
Content is naturally king with this approach but details on the content Minerva Place will feature are thin. Minerva Rewards thus far has only announced it has hired around 75 writers to create content for them, and that these writers are 'very well known' and 'very famous'.
Basically from what I can tell it's going to be a content farm aimed at women that will be presented in a blog/online magazine style format.
In addition to the advertising revenue this site makes, the company will also market products on the site as well as providing members with their own replicated stores in which to sell products.
No specifics have been made public on what these products are other than they're going to be aimed at the target demographic of women visiting the Minerva Place website.
The Minerva Rewards Compensation Plan
Minerva Rewards offer their members several different revenue streams  including global website advertising revenue, global product sales revenue and of course their own retail sales.
Retail Commissions
Minerva Rewards offer their members commissions on all products sold through their own stores via a cashback system.
5% cashback on all personal purchases
5% cashback on all referrals purchases
If a Minerva Rewards member pays extra to be an 'affiliate', then the personal purchase cashbacks are increased:
7.5% cashback on all personal purchases (if you've spent $501-$1000)
10% cashback on all personal purchases (if you've spent over $1001)
Fast Start Bonus
Minerva Rewards offers members a fast start bonus that kicks in for 30 days when a Minerva Rewards member recruits a new member.
During this 30 day period 30% is paid on all product orders made by the new member. If the recruiting member has a Microstore (paid for the affiliate membership), they also get a 10% commission on any second level orders and 5% on any third level orders made during the Fast Start Bonus period.
Unilevel Commissions
Making up the residual income component of the Minerva Rewards compensation plan is a unilevel compensation structure.
A unilevel compensation puts you at the top and for each customer or Minerva Rewards member you recruit, a new arms branches out under you (forming your level 1).
Customers can't recruit new members but if a member you've recruited recruits someone else, they form your level 2. This process repeats itself with Minerva Rewards paying out commissions down 9 levels.
In the information below, PV stands for 'Personal Volume' and GV stands for 'Group Volume'.
Supervising Producer – 50 PV required, pays out 5% on level 1
Associate Producer – 100 PV and 500 GV required, pays out 5% on levels 1 and 2
Managing Producer – 100 PV and 1,250 GV required, pays out 5% on levels 1 to 3
Producer – 100 PV and 2,500 GV required, pays out 5% on levels 1 to 4
Executive Producer – 100 PV and 5,000 GV required, pays out 5% on levels 1 to 5
Associate Director – 200 PV and 10,000 GV required, pays out 5% on levels 1 to 6
Managing Director – 200 PV and 20,000 GV required, pays out 5% on levels 1 to 6 and 2% on level 7
Director – 200 PV and 50,000 GV required, pays out 5% on levels 1 to 6 and 2% on levels 7 and 8
Executive Director – 200 PV and 100,000 GV required, pays out 5% on levels 1 to 6 and 2% on levels 7 to 9
Mogul – 200 PV and 200,000 GV required, pays out 5% on levels 1 to 6 and 2% on levels 7 to 9
Tycoon – 200 PV and 300,000 GV required, pays out 5% on levels 1 to 6 and 2% on levels 7 to 9
Note that no more than 60% of the total GV can come from any one unilevel leg.
Global Rewards
Minerva Rewards put aside 16% of the total company revenue (including advertising) into what they call a Global Rewards pool. This pool starts off at the Producer Membership rank and consists of eight separate global pools (each worth 2% of the total 16% pool) down to the Tycoon membership level.
Note that advertising revenue is only added to the Managing Director to Tycoon Global Rewards pools. Minerva Rewards do not specify what percentage of the advertising revenue is added to the relevant Global Rewards pools.
Once a Minerva Rewards member reaches the Managing Director level, they are entitled to a share of the advertising revenue Minerva Rewards generates through their website Minerva Place.
Minerva Rewards don't specify what percentage of the advertising revenue is split or how its split amongst members. Minerva Place itself hasn't launched yet so until that happens and the company has some idea of the revenue they make through the site, I don't imagine they'll release any specifics.
Top Enroller Pool
Minerva Rewards set aside an additional 2% company commissionable volume to pay their top recruiters.
To qualify, members must have at least 50 PV a month and have at least 10 personally sponsored Minerva Rewards members or customers. A requirement of adding at least two new customers or members a month must also be met to remain qualified.
One share in the pool is awarded to qualifying members for each customer or affiliate they bring to the company, with a total share cap set at 40 per qualifying member.
Joining Minerva Rewards
Membership to Minerva Rewards starts at $19.95 a year for basic membership.
Affiliate membership can be purchased for $29.95 a year and includes a 'Minerva Select Store' and access to a training program called 'Traffic Academy' (designed to teach members how to drive traffic to the Minerva Place website).
Conclusion
Aiming to break into the diet, health and beauty online niche is a bit of a double-edged sword.
On one hand based on the current size of the niche there is definitely a market and the female 29-49 demographic is also ludicrously attractive to the right advertisers.
The problem is that this niche is also well established and as such will face some of the toughest competition online. That doesn't mean that they can't become an authority site in the diet, health and beauty niche – but it's going to take a lot of work… and a lot of time.
If they're hoping to turn Minerva Place into a succesful website they're going to need organic traffic and a lot of it. Long-term sustainability means that members sending people to their replicated web-stores just isn't going to cut it.
If this does wind up being the primary traffic generator for the site, then Minerva Place will just wind up being a very expensive company member newsletter, primarily visited by Minerva Rewards members.
Organic growth demands the addition of real value to the niche a website is participating in and it also requires time. The more competitive a niche, the more time is required.
Honestly? Not that I'm a SEO expert or anything but in the diet, health and beauty niche you're going to be looking at least two years before you start to make a dint in the major players already out there. And competitor wise you're looking at virtually every woman's magazine that has a website, the countless dieting, health and beauty websites out there that already exist and the giant web portals that are already succesful and cover diet, health and beauty in a much broader scope.
In short this isn't an industry that's easy to break through and Minerva better have a long-term strategy in place if they want to crack into it.
Some "conservative" 12-month projections I saw in a Minerva Rewards marketing video included
6.76 monthly unique visitors and 33.8 million page views (roughly 8% of that of WebMD)
5.7 million newsletter subscribers
Minerva Place ranked #4 in the top 10 health related sites
Second year projections include
27.9 million unique visitors a month (32% of WebMD's current traffic)
Minerva Place ranked #2 or #3 in the top 10 health related sites
3x the revenue generated by any of Minerva Rewards' competition
And keep in mind that Minerva Rewards stresses that these are conservative estimates. No source material is provided or indications as to where Minerva Rewards got their growth projections from.
In the meantime Minerva Rewards have their writers to pay and other associated costs that come with running an online content portal. And if they're hiring writers from the US, they're going to have to be paying top dollar for sourced content over some of their competitors who might be sourcing content from third-world countries.
Of course they're also likely to get much better quality articles too, but that's hard to judge concretely until Minerva Place actually launches.
Compensation plan wise it's pretty geared towards sales and from what I can tell we're talking mostly affiliate type deals here. In that Minerva Rewards will provide members with access to third-party affiliate networks within their chosen niche and then allow members to stock their own stores.
Marketing wise these replicated stores are going to solely rely on a member's marketing efforts. Duplicated websites don't rank and these days only survive via traffic generations (forget about ranking on the search engines).
All in all if you're confident marketing affiliate products via a website and have some knowledge of the 29-49 female demographic Minerva Rewards are targeting then you might have success here.
With advertising not kicking in until the Managing Director level (20,000 a month in GV) most members are going to be primarily relying on their affiliate marketing efforts to see them through.
Keep that in mind when you're going through the Minerva Rewards marketing material which seems to constantly emphasise the potential of the  global sales and advertising revenue streams of the business.
Minerva Place is supposed to launch sometime in the first quarter of 2012 but personally I couldn't find anything indicating whether or not they'll meet this deadline. Originally slated to open in 'early 2012′, with less than a month and a half to go it seems there's a bit of a question mark over whether or not Minerva Rewards can meet this self imposed deadline.