Is Marketing Beyond Organic too much trouble?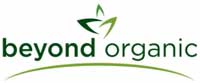 When I reviewed the Beyond Organic business opportunity yesterday, one of the things I touched upon competition wise, was that independent Mission Marketers, apart from competing amongst themselves, would also being going toe to toe with brick and mortar stores, restaurants, cafes and online stores.
When you take into consideration that you're capped to a US based market, the buying power of a business vs. that of an independent distributor and finally the exposure advantage a business has over an individual – you're pretty much already looking at an uphill battle competition wise.
In addition to this, whilst researching Beyond Organic I also came across some very interesting rules and regulations governing personal websites and marketing literature of Beyond Organic's Mission Marketers.
It seems that not only do independent Mission Marketers have to risk being potentially squashed by big business, but that Beyond Organic itself seems rather hell bent on making its members marketing campaigns an extremely difficult task.
After Beyond Organic's Launch, everyone must use a replicated marketing website
In what appears to be an attempt to level the playing field  (or a useless ploy to control search engine rankings for 'beyond organic'), after Beyond Organic launches in October, all third party Beyond Organic websites will be prohibited.
Instead, Mission Marketers will have to rely on a replicated website, provided by the Beyond Organic, to market themselves online.
The big problem here of course is that these replicated websites never rank (they get nuked for duplicate content), and thus marketers who use them cut out a large slice of search engine traffic. Search engine traffic which of course makes up a large chunk of lead generation for online based businesses.
If we look at the reasons behind this, the main two I can think of don't really stack up.
First, if Beyond Organic are trying to manipulate the search engine rankings for their company name – that isn't going to work. By restricting their Mission Marketers to crappy replicated websites, they don't really gain control of the rankings.
Instead, whereas their members who are technologically savvy marketers might rank, other websites (possibly unrelated 'Don't join Beyond Organic, it's a scam! Join this company instead!' type rubbish sites) will compete for search engine positions instead.
Secondly if they are just trying to level the playing field, then that's just shooting yourself in the foot again. If I have the know how and marketing expertise to launch a successful Beyond Organic online marketing campaign, who are the company to tell me what I can and can't do.
As such those marketers who don't want to rely on a replicated website might be dissuaded from joining Beyond Organic – thus hurting them in the long term.
I can understand it might be frustrating for less technologically minded members to wonder why their own replicated websites aren't bringing them traffic, but shouldn't that inspire them to educate themselves and further hone their marketing skills?
By leveling the playing field, Beyond Organic punish all of their distributors whilst benefiting nobody. Well, with the exception of possibly themselves.
Jordan Rubin appears to not want to stand by his company
Update 18th September, 2011 – Beyond Organic have changed their marketing rules and regulations to permit the use of Jordan Rubin's image (corporately approved images only). /end update
Given that third party marketing websites are still banned post-launch, the use of this image is still pretty limited to Facebook and Twitter type social networks after Beyond Organic launches.
In light of this, I've retained my commentary of the original marketing policy from Beyond Organic regarding use of Rubin's image (which outright prohibited it) below in the quote form;
Despite being the founder and CEO of Beyond Organic, Jordan Rubin appears to not want to stand behind his products and brand.

Mission Marketers are prohibited from using Jordan Rubin's picture on 'marketing materials, websites and social media pages'.

I can understand this from a copyright perspective but given that this is Rubin's latest business venture and the way in which MLM works, one would have thought any amount of personal exposure would have been a good thing.

Apparently not.

Rubin is happy to associate his image with his book 'The Maker's Diet' and past company 'Garden of Life';

But when it comes to MLM and Beyond Organic, apparently the association of his image and the company for marketing purposes is not going to happen.

Beyond Organic themselves seem to have also adopted this policy as publicly Jordan Rubin, in name or image form is not found anywhere on the website. Beyond Organic's 'about' page merely describes the company as 'a food and beverage company with products of unequaled quality and efficacy'.

When the CEO and founder of a company doesn't want to be publicly associated with his company, I can't help but see this as a reflection on the company itself.

Beyond Organic do make an exception for Mission Marketers to use 'a real personal photograph with you and Jordan that you own', but I suspect that's only because they can't legally stop members from using photographs they themselves own the rights to.
Use of the Beyond Organic logo is banned online
Update 18th September, 2011 – Use of the Beyond Organic logo has also since been changed since the publication of this article.
Members of Beyond Organic are now permitted to use the logo 'on websites and printed materials, but it must only be used in close proximity to highly visible language that clearly identifies you as an "Independent Mission Marketer'. /end update
Originally members of Beyond Organic were prohibited from using the Beyond Organic logo anywhere online.
In light of this, I'll retain below what my response was to Beyond Organic's original rules and regulations regarding use of the Beyond Organic logo below;
For whatever reason Beyond Organic see fit, the company has decided that Mission Marketers are prohibited from using the company's logo online in their marketing efforts.

The kicker here is that, provided you 'clearly identify yourself as an "Independent Mission Marketer,"' Beyond Organic have no problems with you using their logo on offline marketing materials (business cards, flyers etc.)

What I can't understand is that if you can use the logo offline if you clearly identify yourself as an independent marketer, what's the difference if you do the same online?

Again, this appears to be a weak policy implemented to control Beyond Organic's online image and web presence. Or in other words, they don't trust their own members to do the right thing online.

Along with not being able to use Jordan Rubin's image, prohibiting their members from using the company logo makes it very hard to establish the brand you're marketing. Infact if anything, it's going to encourage potential customers to go and seek more information on the company itself elsewhere, causing Beyond Organic's members to potentially lose sales and leads.
Members are prohibited from spreading Beyond Organic official marketing videos or images online
Update 18th September, 2011 – Beyond Organic have since updated their marketing rules and regulations permitting members to spread Beyond Organic's official marketing and promotional videos online themselves. /end update
The company has even gone one step further and opened themselves up a YouTube account. The original policy prohibited any use or replication of Beyond Organic's marketing videos (they required members to redirect traffic to their corporate website).
In light of the changes, I've retained my response and critique of the orginal policy in quote form below;
Whereas most social media campaigns actively encourage the spread and exposure of their marketing materials, Beyond Organic have chosen to go in the opposite direction.

Mission Marketers are prohibited from publishing the company's marketing videos and images anywhere on the internet, including blogs, social media websites and video hosting services.

Instead, Beyond Organic require their members to provide links back to official company websites and social media campaigns.

The problem?

Doing so drives traffic away from member's marketing efforts, potentially costing them sales and leads. So long as Beyond Organic retain control of how the company is represented online though, they don't seem to concerned about that.
Search Engine and Pay Per Click campaigns are prohibited
As if having to rely on a dime a dozen replicated website that will not rank in organic searches on search engines wasn't enough, Beyond Organic members are also prohibited from engaging pay per click (PPC) and any search engine strategies.
The intent here is obviously to level the playing field but again, why punish marketers who are showing initiative? Obviously a PPC campaign or search engine visibility strategy aren't required for a successful online marketing campaign for Beyond Organic, but they could certainly help.
Naturally search engine and PPC campaigns are likely to appear above official Beyond Organic websites so once again this appears to be an attempt by the company to manipulate how it appears on the search engines.
Either that or Beyond Organic intend to launch their own PPC or paid search campaigns and don't want any competition driving the price up.
Conclusion
As you can see, marketing Beyond Organic effectively online seems to be more of a headache than it's worth. Despite initially hoping for an iron grip control of the Beyond Organic logo and Jordan Rubin's image, the company has since relaxed it's rules and regulations a bit, but still will prohibit third party marketing websites after the company launch.
If anything, it makes the marketing side of the opportunity look like amateur hour. Replicated websites simply don't work in today's competitive environment and I know that I certainly wouldn't be relying on them to market a product or MLM opportunity online.
I'd be even less inclined to think about joining a company that insisted on forcing me to use one too.
There are ways to protect your online image and reputation without severely restricting your members and their marketing campaigns. Caveats and an active regulation of marketing campaigns by your members are far superior alternatives to severely restricting your entire member base.
If I was considering joining Beyond Organic, I'd be thinking long and hard about how I'm going to successfully market this opportunity. If anything, it seems the company itself is doing everything it can to make your life difficult.
Good luck with that guys.
You can view the entire set of Beyond Organic regulations and restrictions on personal websites and marketing materials over at the Beyond Organic website.
Footnote: Beyond Organic updated their marketing rules and regulations on June 15th 2011, these can be viewed here.