Kannaway accused of "illegal pyramid sales" of cannabis oil in Belgium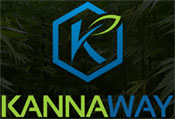 We're a bit late to this one, but earlier this month Kannaway was accused of illegally selling cannabis oil in Belgium.
A March 19th report in Het Laatste Nieuws (HLN), Belgium's top newspaper, accuses Kannaway affiliates of illegally selling cannabis oil.
HLN goes on to call out predatory marketing practices that target "severely ill patients", as well as Kannaway's "pyramid sales" business model.
Pieter Geens, founder of the Medcan non-profit, is quoted by HLN as stating Kannaway are "flat-out opportunists" who "benefit from severely ill people".
On their website Medcan describe themselves as
the national expertise center and advisory body for medical cannabis.

We provide a professional service to patients and doctors who want to start a treatment with medicinal cannabis, or want more expert information about this.
Geens' comments suggest the illegal sale of cannabis oil in Belgium is a problem, acknowledging that even pharmacists sometimes commit the offense.
So, are Kannaway's cannabis oil products illegal in Belgium?
In a November 2017 article published by Medcan, the non-profit cites a 1921 "Belgian drug law" that outright forbids the sale or purchase of cannabis plant extracts.
Medcan also point to a January, 2016 article published by Belgium's Federal Public Service for Health and Food, which cites a 1997 Royal Decree pertaining to food supplements containing plants.
A copy of the decree is available from the FPS Health and Food website.
Under the heading "List 1: Hazardous plants that may not be used as or in foodstuffs", cannabis appears via its scientific name, Cannabis sativa.
Considering this comes directly from the Belgian government, it appears Medcan's claim that cannabis oil of any kind may not be sold or purchased in Belgium.
If I'm understanding correctly (as per the previously linked Medcan article), medical cannabis is available via prescription, which is 'very strictly controlled by the Medicinal Cannabis Office of the Dutch government.'
Medcan claim this is so patients 'know that these products are safe and reliable'.
CBD Expert, a supplier of CBD products based out of the Netherlands, claim the sale of CBD oil that doesn't contain THC is legal in Belgium.
Is CBD legal in Belgium?

CBD oil and other CBD products are legal in Belgium and you can order them online.

However, products that contain THC, the psychoactive substance in cannabis, are not legal in Belgium.
CBD Expert do not provide any source for their claim.
With respect to Kannaway, adherence Belgian law would indeed appear to makes the sale or purchase of their cannabis-based products illegal.
And even we adopt CBD Experts seemingly incorrect exemption, by their own admission Kannaway's 'Premium Hemp Oil line, Kannaway Salve, the Rev!ve line, and both (their) skin care lines' contain THC.
All of these products are available from Kannaway's online Belgian retail store. Presumably Belgian Kannaway affiliates are also selling these products through the country.
As at the time of publication, I was unable to find a public response to the claim Kannaway was illegally selling CBD oil in Belgium. Nor does it appear any action has been taken by Belgian authorities against Kannaway or any Belgian affiliates.
HLN maintain Kannway is a "controversial pyramid scheme", owing to claims such as "sell our products and get rich!" made to affiliates.
Those who join are urged to bring in new salesmen as quickly as possible – only in this way can you rise in the pyramid and make a profit.
HLN state Belgian Kannaway affiliates risk fines and potentially even prison sentences.
BehindMLM reviewed Kannaway back in 2014 and, while the prelaunch was undoubtedly rooted in affiliate recruitment, we found Kannaway's launch compensation plan to be otherwise "well-rounded" and "product-centric".
Update 20th July 2019 – Since publication of this article, Kannaway has removed the article on their website in which they admit several products contain THC.
I've left the quote in the article but accordingly have removed the previously accessible link to Kannaway's website.