JR Ridinger's $51M yacht rams gas tanker on Christmas Eve

What does $51 million splashed out on a super yacht get you?
If you're Market America's JR Ridinger, a battering ram capable of taking out 160-foot gas tankers.
And what better way to spend Christmas Eve…
For reference, here's Ridinger's 207-foot Utopia IV: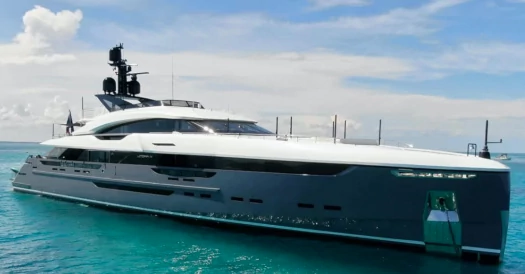 And here's its victim, the 160-foot Tropic Breeze tanker:

Rewind back a few days to Christmas Eve, Tropic Breeze was on a routine trip off coast of New Providence in the Bahamas.
Late in the evening, the tanker was rear-ended by Ridinger's Utopia IV.
Tropic Breeze is owned by Maritime Management, who claim
The catastrophic force of the collision pierced the stern of the tanker causing the tanker to sink to the ocean floor at an estimated depth of 2,000 feet
Although it sustained scrapes and minor fire damage, it doesn't sound like Utopia IV stuck around after.
Tropic Breeze's crew were evacuated and picked up by another passing yacht.
Tropic Breeze was declared sunk at around 10:03pm. Due to the depth of the wreck, authorities have determined the ship and its cargo are not salvageable.
Being out in the Bahamas, naturally there's an environmental concern.
According to Maritime Management, Tropic Breeze
included all "non-persistent materials" – LPG, marine gas and automotive gas – "all of which are lighter than water and will evaporate if exposed to surface air."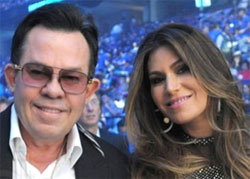 Whether Ridinger (right with wife Loren) was on-board at the time of collision is unclear.
Regardless, as the boat's owner, Ridinger is still primarily liable.
Bahamian authorities are investigating the incident to determine whether criminal charges will be filed.
Having launched Market America in 1992, Ridinger and his family are worth an estimated $300 million.
As per Market America's 2020 annual Income Disclosure Statement (published for 2019):
24% of its active 37,000 distributors made less than $290;
38% made between $291 and $3189;
7.5% made between $3190 and $38,839; and
0.7% made over $38,840
Note the figures above are pre-expenses and exclude distributors who joined Market America in 2019.
I went looking for an updated IDS but Market America's website was down at time of publication.\
Update 1st September 2022 – JR Ridinger passed away on August 30th.
Ridinger's death was confirmed on Market America's Facebook page, in an announcement that described Ridinger's passing as "sudden".
Reporting from Page Six attributes Ridinger's death to "a pulmonary embolism on a (chartered) yacht in Croatia.